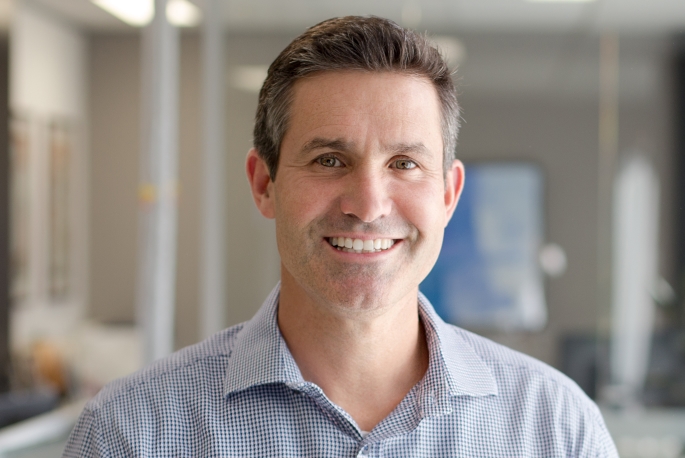 Some Australian businesses have been found to overspend on overall costs by as much as 20%[1]. No matter what size a business is, even over the course of just one year, this overspend can quickly accumulate to thousands of unnecessary dollars.
With recent reports revealing that 34% of Australian business failures occur due to poor financial control, and this being in the top three causes of company closures[2], it's clear that effective management of office costs is crucial to the success of a business.
Managing Director of Order-In – Australia's #1 Corporate Catering service – Jonathan Rowley says, "Since I founded Order-In in 2000, the costs of a running a business have increased significantly. Due to today's economic climate, now more than ever, it's paramount that business owners and managers prepare for further price inflations, are conscious of how they're spending their money and are minimising superfluous costs where possible."
Jonathan adds, "Our research amongst clients has found that astoundingly, businesses are spending more money per year on catering and kitchen supplies than stationery – an average of over $700 per staff member per year. Luckily however, even costs that can't be avoided completely such as catering can often be consolidated to save money in a variety of ways. For example, one of our clients was able to reduce their accounting team needs after they began using our service, as it allowed them to control who was spending what, and condense the copious amounts of invoices to just a single one from one supplier."
To help your business, no matter what size it is, below are what we have found to be the top 5 most expensive costs and suggestions on how to minimise them:
1. Catering and office edibles

Many businesses turn to office catering for their team lunches, client meetings, office parties or even overtime meals. It's no surprise that businesses are spending on average over $700 per staff member, per annum.
To decrease these costs, businesses should use platforms as they save companies both time and money. Platforms offer more choice so staff don't need to waste time searching Google for a variety of great caterers as they already have access to them all in one place, plus users can see all their review and ratings, so they know they're are getting a quality product. The fact that platforms are the Market Place also means there is a range of prices, so users can quickly filter the caterers to find the best prices with a click of a button. Online ordering also makes the process faster and more efficient as it minimises the communication process, and this simplicity also allows individuals to place orders themselves as opposed to requiring a 'Catering Manager' which many businesses rely on to manage all catering and office edible orders.
2. Stationery
Purchasing office stationery occupies a large proportion of total overhead costs for the average business. To cut costs, many offices turn to ordering pens, folders, notepads, post-it notes, and paper in bulk from wholesale suppliers. However, this isn't always the most efficient purchasing method. Instead, as we are living in the digital age, businesses should be looking to eliminate or cut back on paper and pens. For any products that can't be replaced digitally, businesses should track the acquisition of stationery by item and quantity to drive down costs.
3. Computers and software

Computers or laptops are a core part of almost every business, with each employee requiring one to complete daily tasks. With Australian small businesses spending over $52,000 on IT products and services in a year[3], businesses need to invest in more than just Office suites to improve efficiency and management. To minimise costs, businesses can audit their current applications or programs and determine their impact on everyday duties. An open-source software alternative which allows more than one person to access and modify is another efficient way to reduce costs.
4. IT
Each business needs to make the decision between an in-house IT support and maintenance team or outsourcing this function, depending on the size and needs of the company. Although both options may seem expensive at first, often outsourcing is the most cost-effective choice due to the expertise, experience and back up that an in-house team aren't always well versed in.
5. Furniture

Furniture, especially during the start-up or expansion phase, can be a major expense. Purchasing items such as desks, bookcases and shelves can quickly add up to thousands of dollars' worth, no matter what size the company is. To reduce costs for the long-term, invest in sustainable and quality items. Multi-purpose furniture and storage will also reduce the amount needed and will increase efficiency in the office. If businesses are looking to remodel or modernise, they can repurpose their current pieces at a smaller cost.
Order-In is Australia's #1 Corporate Catering service, taking the fuss out of ordering food for the office and giving businesses easy, online access to a variety of the best local and quality caterers. It is the leading hub for both office catering and kitchen supplies, taking out all the risk associated with catering, making you look good every time.
To find out how to order convenient catering for your office or how caterers are growing faster by partnering with Order-In, visit
https://www.orderin.com.au/resources/become-a-supplier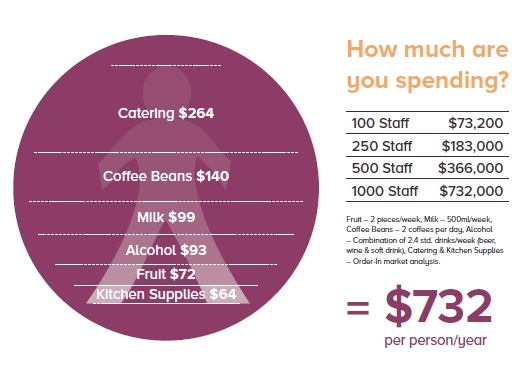 [1] https://business.nab.com.au/seven-ways-to-cut-the-cost-of-running-your-business-7432/
[2] http://asic.gov.au/about-asic/media-centre/find-a-media-release/2016-releases/16-436mr-asic-reports-on-corporate-insolvencies-2015-16/
[3] https://www.itwire.com/security/65414-aussie-smes-%E2%80%98struggle%E2%80%99-with-it-spend-management.html