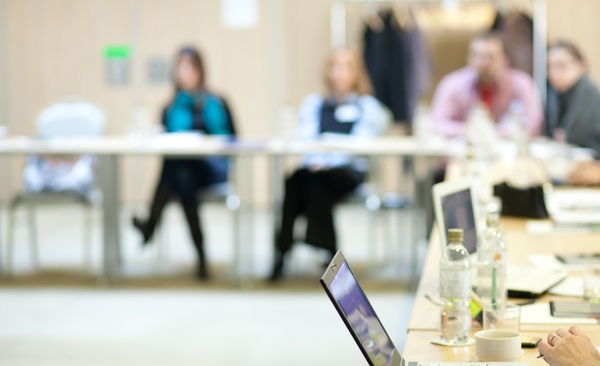 When you operate a small business, setting a budget for marketing campaigns can be a challenge. For one, you do not have the same budget as big corporations, and you have to work within a limited budget for your marketing efforts.
Many small business owners know that investing money in digital marketing services can be scary. You are spending your hard-earned cash, so it's natural that you want that investment to yield good results in real time.
The typical marketing budget for a small business varies, but one thing is for sure: it involves a significant amount of investment which will scale up depending on your revenue. It is no secret that investing in digital marketing is one of the most effective ways to get your small business off the ground and give it a boost, so you have a better chance at outlasting the competition.
As the saying goes, you have to spend some to make some, and the same is true for marketing. As a business, you have valuable services to provide. But how will you be able to reach the right people who will benefit from your offerings if you don't have a means to connect with them?
As with any investment, there is a risk associated with spending on marketing. It is possible to overspend and make very little in return, but not spending enough can also mean a loss of market share. At the end of the day, you just have to find a level of risk that you are comfortable with.
Now before you tell someone that you are investing in marketing to "dominate the industry", and crush your competitors, you first need to look at whether your goals are achievable with the budget you are looking to spend. In other words, you cannot expect to reap the maximum reward on a shoestring budget.
How much should I spend on marketing my business?
The amount you need to spend on marketing will depend on how aggressively you want to compete with other businesses. If you are a local business looking to generate leads in surrounding areas, then you will be spending a lesser amount on marketing compared with medium and large enterprises wanting to grow to a billion-dollar business.
To give you an idea of how much you should spend on marketing, we will start by covering a general rule of thumb:

1
. Allotting a minimum of 5% of your total revenue to digital and traditional marketing will allow you to maintain your business' existing sales
2
. Spending 7% to 10% of your total revenue on marketing will allow you to be competitive and to scale your business
3
. Dedicating 10% to 15% of total revenue for overall marketing will allow you to dominate the industry where you operate and will help you be on your way to reaching brand saturation
Keep in mind that the figures above are general rules, and the amount of marketing investment is still relevant to your competitors spend. If you are spending 10% of 400k, and your competitor is spending 10% of 1 million dollars, then you can't expect to dominate the market anytime soon.
What should I spend on?
Given the differences in digital marketing spending among businesses of varying sizes, you may be wondering what exactly you should spend on. To make things simple, we start with the goal of putting money where it will have an impact, so you don't end up wasting your hard-earned cash.
A high performing website - in the digital age, having a high-performing website translates to attracting and converting traffic seamlessly
A search optimisation campaign – to help your site rank higher in search engines and bring in potential customers who can convert into long-term clients for your business
A Google Adwords campaign - Google Adwords remains one of the most powerful tools that will allow you to tackle your competition better
Email marketing - If you run an ecommerce site, this should be one of your top marketing investments. Email marketing helps you retain new site visitors who would otherwise never visit your site again.
Content marketing - your business can gain competitive advantage by producing content that appeals most to your target market.
For any advice to be given, it's important to know what you've done thus far. If you're a brand new business then a new high performing website might be the first step but if you're already established then you might be considering how to layer other channels to support the hard work you've done so far.