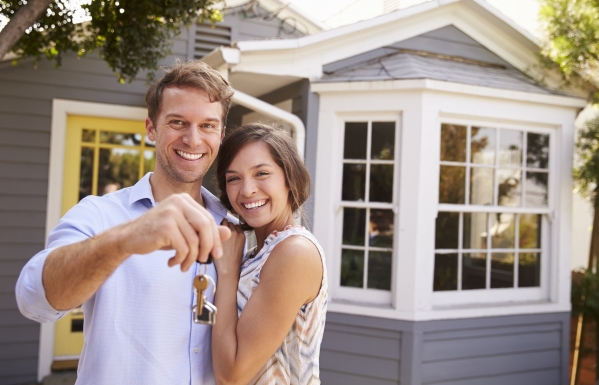 Dennis and Chelsea had finally acquired the dream. "Our own place, it's ours!" Chelsea exclaimed. "We finally made that deposit. We can put a nail anywhere we like."
Dennis smiled. "Yep, it's all ours. Moreover, it fits us just perfectly. It has two bedrooms, an extra bathroom and the entire outdoor area."
Chelsea laughed. "Yeah, amazing considering we're in Sydney eh? I never thought we'd actually get a place like this."
Dennis hugged her."Well, the start of a new chapter, together."
Whether you're like Dennis and Chelsea and looking for your first home, thinking about investment or you're empty nesters looking to downsize, there are things to consider and think about when taking that leap into buying the perfect property.
What with prices everywhere and estate agents trying to make a deal, the market can seem like a daunting place.
Yet there are certain inclusions you may actually want, so treading carefully can help. Take the map and let's go through the maze.

Understanding your dynamic and needs:
When it comes to purchasing a house, whether as a residence or an investment, it pays to do your homework. Hoot Homes are among those who can guide you through the Sydney market.
It is important to understand your wants and needs, whether you are a couple wanting a family or empty nesters who may be looking at a home with less maintenance.
Street Appeal:
When buying a house, whether as a family home or an investment property, you want it to look good. The house's front facade is often the first impression you have of what may be beyond the front door.
If the outside doesn't look inviting, then it can leave you with doubts about whether the inside floor plan will suit your needs.
Space and Floor Plan:
Having someone help you to figure out your floor plan and square metres can be invaluable for knowing how much you have to work with.
For example, do you plan on a family, and want/need more space for extra bedrooms or bathrooms? According to Metricon, have a flexible floor plan that "...includes not only enough space for now, but also for the future if you are looking to expand your family."
If you seek to invest, those such as extra bathrooms and bedrooms are an advantage as they can allow you to ask more of a potential tenant.
On the other hand, if you're someone looking to downsize, you may only want a comfortable unit.
Luxury inclusions to some - built-in with others:
While it may seem to some as a way to boost up costs and only for the millionaires, there is the ability to have what makes you love your home.
Whether designing a home from scratch or looking around the market, think about what you want and enjoy.
Are you someone who loves to cook, or entertain? A spacious kitchen can feel like heaven. In addition, with certain companies, this comes as a standard inclusion.
Improvements are inclusions:
If you are someone who is looking to make a return on an investment, the main inclusion we like is a little more cash in our pockets.
For you investors out there, it can be a great idea to do some improvements to the property you are looking at, whether to turn a profit for yourself or to pursue a potential tenant.
The Living Room's Cherie Barber has her best tips, including that of the facade as I mentioned, on the areas that if improved, can deliver a healthy return.
Now, whether you're a first home buyer, an investor or a downsizer, there are some of the tips to getting inclusions you actually want.