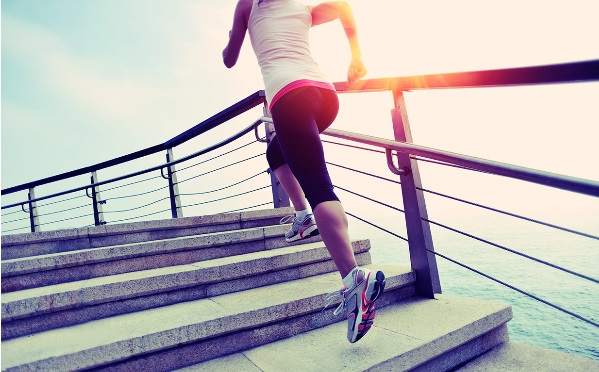 Finding comfortable clothing to exercise in has been made much easier with the number of clothing lines totally devoted to sports and sporting gear. Those who take up exercise as a major past time no longer have to trek around in gear that's uncomfortable, or worse yet, inappropriate for all occasions. Fashion designers have made it possible to rock yoga pants that can double as work pants and have completely introduced a new genre of sports apparel through the various designers who focus on street style.
Whether hanging out at the local watering hole or in the middle of a bouncing frenzy at a trampoline park in Melbourne, you can find clothing versatile enough to fit both occasions. Furthermore, exercise in today's imagination encompasses more than your grandma's step aerobics class. In fact, exercise has evolved to include any activity that produces sweat, so your clothing should be just as versatile.
Continue reading to learn how to make sure your clothes survive exercise, no matter what activity you are doing.
Purchasing Power
The durability of your clothing begins with the types of purchases you make when thinking about exercise. Designers today have invented so many different types of material that allow users to perform exercise comfortably without having to worry about the inevitable sweating. For one, moisture-wicking material, whether we are talking about shirts or leggings, helps fabric stay dry and prevents the leaching of sweat that can damage sporting apparel.
Also, important is purchasing clothing made with fabric that will allow you to move easily and comfortably. Spanx and similar lines provide women with a comfortable fabric that can be used in a number of exercise activities. Yoga pants are another go-to for women who do not want to be constrained by their clothes while exercising.
Then, there is the compression gear for those who engage in high-impact exercise. These items are made with the exercise enthusiasts in mind in that they are more durable. For those who hike, run, jog, or play any number of sports, compression gear is always a go-to.
For those who do not want to invest in sporting gear, but like taking in activities occasionally, jeggings provide wearers with the sturdiness of a jean but the flexibility of a legging. While jeggings are a popular fashion staple, these pants can also double as sports gear depending on the intensity of the activity. The point is all of these fabrics provide the wearer with the right give without being too constraining, so when looking at materials that can withstand exercise consider these factors.
Clothing Care
The second part of ensuring your clothes will survive your exercise routine is to pay close attention to the care instructions on the garments. While many of the tags will give instructions on washing and drying, you might want to take extra care depending on the item. Moisture-wicking and compression gear should always be washed and then hand-dried because the dryer will cause shrinkage over time. Furthermore, to avoid the staining that comes from sweat consider soaking or rinsing your exercise gear right after you have finished your workout. This reduces the yellow stains you might see around the armpit area, and better yet, it prevents the sour smell of old sweat that can develop after repetitive uses.
Gear That Causes No Sweat
Sporting gear that's no sweat to look after can be purchased at all price points. Some of the better buys are pricier but they are more durable, so you'll get better value for your money. In the end, though, the best way to ensure your exercise clothing lasts is to buy durable products and to follow directions for washing, drying and general care carefully.