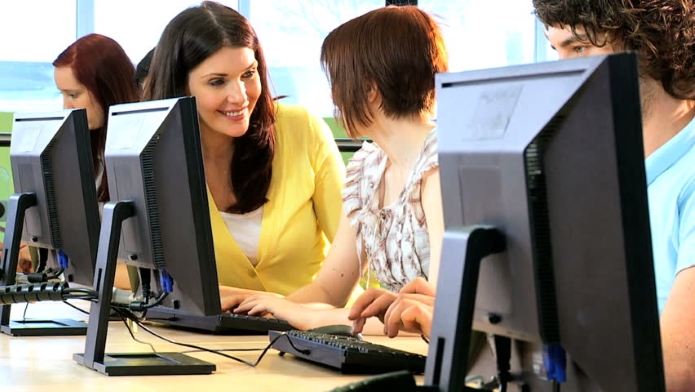 Business is all about
customer experience
at the moment, so the happier your customers are with the product and/or services you provide, the more profit you will make. There is quite a bit of technology easily available that can give a wide variety of businesses a significant boost in their relationship with their customers. Here are some of the things to look for:
A Technology that Can Help Employees Improve the Customer's Experience
Speed is one of the most important factors assessed in the customer's overall experience. We are all used to receiving a fast-paced service that will meet all of our needs in the shortest amount of time possible. This is something that customers expect from any given type of product, be it purchasing groceries in the supermarket, online tickets for a concert, or at a dentist's office.
In fact, having specialized software is absolutely crucial for businesses offering services. For instance, a good dentist's office must have
high-quality practice management software
. While this is not among the fundamental products for people related to this business, it can truly make a difference in very many situations from retrieving patient history to setting up long-term treatment plans.
This translates to every single type of service-oriented business because good management software can contribute greatly to customer retention. Since there are competitors offering similar services, you want to avoid making your customers wait. Don't be surprised if "Wait a moment, please!" turns into "Thank you, goodbye!" and do your best to optimize the service process.
If you run an e-commerce business, then your website is your main gateway of communication with your customers. Investing in the latest software for them to use for the site will keep it up to date with the latest requirements. Your R&D team is the website's backbone and as a business owner, it is your responsibility that your developers have access to the best possible means of building a strong website.
Then, you must make this website visible to the customers. This means that your SEO and marketing team must also use the latest software to find out as much as possible about your target audience and set up campaigns that are tailored to their specific profile.
A Technology that Can Improve the Customer's Direct Experience
E-commerce businesses require not only a functional website but also an attractive one. Invest in technology and high-quality graphic design and it will convert every single time. Build a concept for the business and integrate it into the website's interface. It is essential that it meets the latest requirements in terms of services as well.
For instance, payment methods must be extensive enough to cover all the potential needs of the customers. While some of them may still prefer paying in cash upon delivery, most of them want to make the transaction online and it is up to you to have both options available to assure conversion.
In larger e-commerce businesses
Big Data can serve your customers
the products they would most likely enjoy. There is a complex algorithm that focuses on the individual customer's preferences and the specific interaction with the platform with the aim of identifying the products most likely to convert for that specific profile.
This type of technology will make your customers develop a close relationship with your brand and products. They will feel like they are properly taken care of, which makes it part of the overall service. It also builds interest in the products by stimulating their curiosity.
Lastly, having a good social media presence is now one of the fundamental factors contributing to the development of a business. When potential customers see a product already integrated into their online community, it is much more likely that they are going to want to find out more about it and maybe even become active customers. This happens because the product is very easily relatable.
Staying up to date with technology is the key in setting up and maintaining a business nowadays. Whether you run an e-commerce company or one that is centered on providing services, you must integrate the latest services on your online or offline platform and make sure that your customers feel properly taken care of.