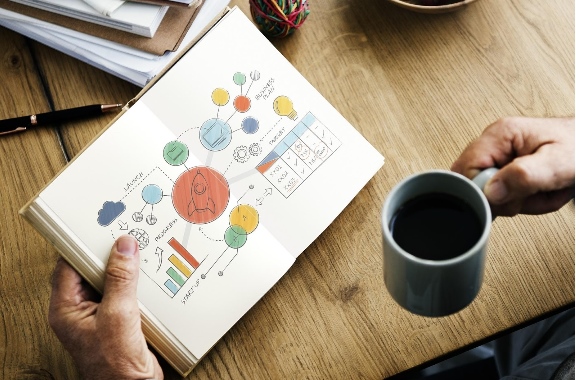 2019 is the year when you have decided to make the leap, and turn your entrepreneurial dreams into a business reality. Before you leap, take advantage of your pre-launch time to thoroughly vet your business. Below is a discussion of some areas that must be considered to ensure your new venture will be successful.
Establish Your Internet Presence
There is no way around it. In 2019, successful businesses have an Internet presence and employ social marketing tactics. Your customers expect it. As a result, you need a website and a marketing strategy that will reach your customers on their computers, tablets and cell phones. If web design and digital marketing are not the forte of your talent pool, hire a web marketing team to design your website and create a digital marketing strategy for you.

Establish Your Credibility Now
Don't wait for the launch of your new business to try and figure out your voice in the industry, start now. Participate in online conversations about your industry on LinkedIn or in the blogosphere to begin establishing credibility. Invest effort now in creating a following so that you can maximize the impact of your business launch when the time is right.

Research The Market
It is difficult to state your unique value proposition as a company if you do not know what your competitors offer. Take the time to analyze your future industry, and look for your strengths, weaknesses, opportunities, and threats. This research should either reinforce your business decisions about things like the price point and features or reveal that you need to rethink them.
Sort Out Your Money
You may have heard that in personal finance it is a good idea to have an emergency fund that represents six months of expenses. The same is true for your new business. Take the time to forecast your costs accurately and determine your sources of funding so that you can ensure you can pay the bills and keep your business open during those first six months. This initial funding gives you time to start making a profit.
Test Drive Your Business
Your most successful business launch will occur if you can work out all the product issues beforehand. Allow yourself some time to seek feedback and test your business idea with venture capitalists, potential retailers, and future consumers. You may find that in addition to favorably tweaking your product offering, you gain some invaluable business relationships, and can determine how accurate your expense forecast is.
Get Your Paperwork in Place
Paperwork may not be your forte, but it is an essential component of any business. Take the time to flesh out every possible detail to ensure your company is appropriately protected. Ask yourself questions like:
• What does your business need to begin operation?
• Do you need to incorporate into a Limited Liability Company?
• What are your insurance requirements?
• Are there unique contracts required for your industry?
• Do you need to fill out patent paperwork or protect your intellectual property?
Do the research now and make sure your business has the correct structure and the paperwork to support it.
2019 is your year! Your business will take its future industry by storm once you have the appropriate paperwork in place, funding to cover your expenses, and a deep understanding of your product and its position in the market. Make sure to shore up your foundation with a robust Internet presence and a loyal network of followers.