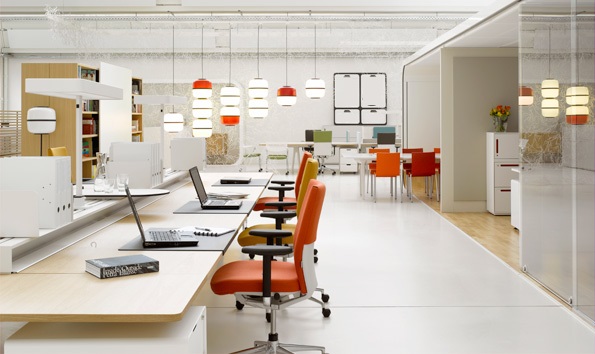 Some businesses stay in one location for a long time but the reality is that many have to move. When an office move is required, there are some important ways to minimise disruption to normal operations.
Moving a business, a household or an industrial operation will always be a major event. There are so many things to think about and it is inevitable that a few items will be forgotten, with a wide range of commercial consequences. Here are some ideas that will be applicable when any business moves.
Try not to let customers down.
You might have to move but your customers really don't care. They just want to know that they can still get their product or service when and where they need it. Think ahead and have backup supplies or extra staff available to keep operations ticking over during a move.
Keep communication open.
Make sure that the phone rings somewhere and that every call will be answered. Divert the landlines to mobile phones if necessary but ensure that the calls are still answered in the name of the business. Customers want stability and if they sense that they will not be looked after promptly, they might just call the opposition.
Make the move as fast as possible.
It seems obvious but you will need to get things done quickly. It is not just customers who will be affected adversely. Staff and contractors will have to make adjustments as well, so the faster the better. One way to move an office as efficiently as possible is to use the right
Commercial Moving Service
.
All removalists are not equal. Half of those in the phone book or listed in online directories will be below average, so choose wisely. For instance, when looking for an
Office Removals Company in Sydney
, ask for a very detailed quotation when you call up for a price and ask if they pack and unpack all of the items that need to be transported. Someone has to do the packing and it is usually cheaper in terms of staff salary and wages to get a fixed price from a highly respected removalist.
Insure
everything.
If something can go wrong, assume that it will. It is not just physical items that need to be insured because if things go wrong and items are lost, damaged, stolen or destroyed, there will be consequences. Business operations will be affected and they will probably result in losses. Look for fairly priced business insurance. Business interruption insurance compensates you for lost income if your company has to recover from disaster-related damage.
Ensure that services will be on at the new location.
Will electricity, broadband internet, gas and water be ready to go when you get to your new premises? Not handling obvious issues well before the date of the move can have disastrous consequences.
Check references
You might have looked around for
Office Removalists Sydney
and located some likely contractors who appear to be qualified and have skilled staff but you still need to ask for the names of businesses and the contact details of people who actually booked the job. Always make verification calls and ask questions about whether the removalist turned up on time, were there breakages, did the workers look neat and tidy and did they behave politely to staff and customers during the move.
Adequate and intelligent preparation is the key to every commercial or domestic move. If you are looking for a commercial moving company in Sydney we recommend our friends at Smoothmoves. They can handle the process start to finish, so you can continue working knowing your possessions are in good hands.