According to a study run by the B2B research firm Clutch.co, only 64% of small businesses have a website, leaving over one-third to find their clients via other strategies. As surprising as it might sound, not all companies without a site are planning to build one. In fact, only 58% are considering launching their website, while the remaining 42% cite cost, irrelevance to their industry sector and established social media presence to explain their decision for not building a website.

However, the abundance and normalisation of digital technologies encourage more and more users to turn to search engines to decide on their next supplier, partner, or purchase. Using smartphones as the natural extension of their minds, users rely on your online presence to create the first interaction. A business without an online presence can face increasing difficulties in the near future.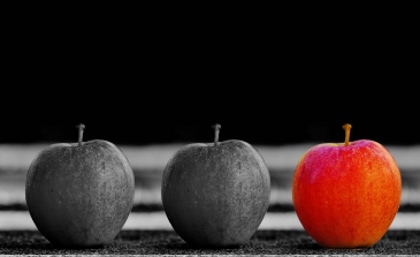 Being online and having an online presence: 2 different things

It appears crucial to explain the difference between a business that launches a website or a social media account and a business that has built an online presence. With over 1 billion sites in the world, it's fair to say that there is no challenge in buying a domain and creating digital content. For businesses, the key is not to be online but to be visible in an already crowded environment. That's precisely why it's indispensable for small companies to dedicate time to their online strategy. The primary rule to remember is that your digital strategy doesn't end with the launch of a website. It's about maximising your opportunities for differentiation, customer acquisition and retention, and also outreach to touch a broad and relevant audience.
Developing the strategies to stand out from the crowd
It's not uncommon for small businesses to leave their digital involvement in-house in an attempt to keep their costs low. As a result, websites can struggle to maintain their functionality as new content is uploaded, and many fail to rank in visible positions in the SERPs. Your online presence, however, serves essential purposes for your business. It's not a matter of following a trend, but it's about encouraging a trustworthy relationship with consumers and making yourself easy to find for potential buyers. However, to achieve possible results, you need to invest in your digital marketing strategy with experts. From SEO to engaging web display, professionals can dramatically transform the impact of your website, and create the positive ROI your in-house web activities fail to achieve.

Making yourself available to your users
Finally, digital technology is transforming the way users interact with your website. As smartphones have overtaken laptops as the most popular device to access the Internet, websites need to adapt. Of course, mobile-friendly designs are a must. However, most users don't want to navigate through an entire site. On the contrary, mobile applications are more likely to attract rapid conversions. A seamless user interface can actively encourage customers to commit to purchasing. Ultimately, when you make it easier to engage with your content, people are more likely to click and buy.

Ultimately, the question every business needs to ask is not whether they are online or not. It's whether their target audience knows about their online presence.