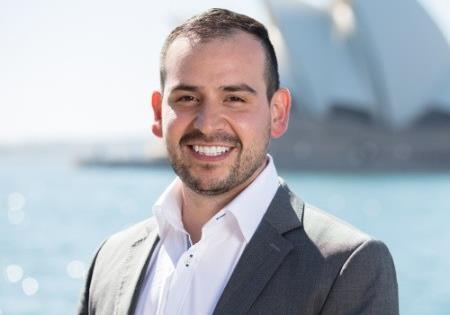 Australians are in desperate need of a holiday. In fact, a recent study by Expedia Group has revealed that the sunburnt country is in fact largely stuck indoors - ranking third in the world when it comes to holiday deprivation.
In fact, the 18th annual Vacation Deprivation® report, which examines vacation usage and trends across 19 countries, found Australians take only 14 of their 20 available leave days in 2018. Meaning that there are 77.4 million days of leave wasted in a year.
However, one of the biggest opportunities for long breaks with limited leave is on the horizon. With some clever accounting, workers this year can turn just three leave days into a 10-day vacation (19-28 April).
Given that 43 per cent of Australians have either booked or are planning to book a holiday this Easter, it's a unique opportunity for tourism operators to tap into the nation's need for time away. And that can provide a great economic boost, not just for hotels and tourism operators, but local cafes, attractions and retail stores that can enjoy the flow-on effect.
At Expedia Group, we work with our hotel partners on the best ways to fill room nights both in peak and off-peak times. Here's our top three tips for tourism operators looking to tap into workers on the move this Easter and ANZAC period.

FOCUS ON FAMILY-FRIENDLY: Given 43% have either booked or are planning a holiday this Easter, and 23% of Aussies are still at the planning stage, there's a golden opportunity for hoteliers to capture these crowds. Offering special deals for family travellers can incentivise them to get out of the house and enjoy some precious 'we time'. Incentives such as 'an extra bed' in the room or 'kid friendly breakfast' could be the tipping point to secure a booking.

CAMPAIGN IN THE HAND: Participate in campaigns such as 'mobile-only flash sales' to capture mobile savvy travellers. Given Millennials (56%) and Gen X (55%) are more likely to be planning a break this Easter2, and in light of the fact that over 60% of Australian Millennials and Gen X opt for 'mobile' when looking for travel inspiration, offering 'mobile-only deals' could be a great tactic to increase the room occupancy.

PLOT AND PLAN FOR THE PEAK: Don't lose sight on maximising revenue growth opportunity in peak season. Utilise free tools that can help inform strategies based on data further out, rather than waiting until the last minute to slash prices.
It's best practice to continually evaluate and update your marketing channels and revenue management strategy, but with a much-needed domestic vacay looking likely for almost half the population… there's no better time than now to be tapping into the holiday spirit!