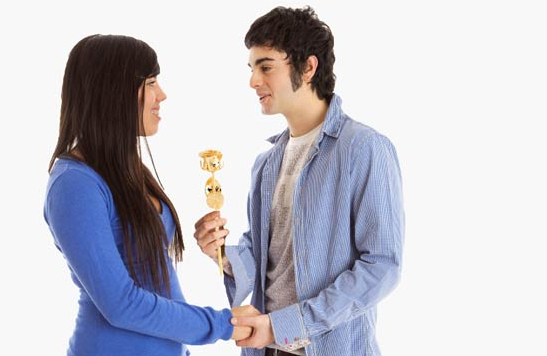 How many times have you found yourself lost when trying to buy a gift for your significant other? And how many times have you seen that polite smile on the face of your loved one that said: "I appreciate the effort, but you didn't get it right this time, either"?
And we all know how lost you feel in a shop or in front of your computer, trying to buy the most special gift, the one that says "thank you for being here", "thank you for putting up with me for all this time" or "how about giving me a chance?".
We know, you think such a gift does not exist. Nothing is just the right thing for your loved one, and everything seems to be less than you would want to express.
Well, picture this: a gift that says "you are special", "you are unique, beautiful, until the end of times". A gift that will impress any woman on Earth, one so rare and beautiful that will become the centerpiece in her home and in her heart. Forever.
Again, you think such a gift was never invented. Well, stick with us and we will walk you through some such gifts to impress that special one and create the most memorable experience of your life.
Eternal flower of love
So, let's start this journey and turn you into the most caring, thoughtful and envied man alive. And we will return to the basics, but with a twist. First things, first: flowers. And even more classic: roses. Boring, right? Don't jump to conclusions. Now comes the thing that will make the difference. Have you, ever, considered offering her an eternal rose? One that will last forever, that she will treasure for the rest of her life?
Well, we found it: a rose coated with 24-karat gold. One that is picked at just the right time to show its beauty and that is preserved in gold plate, saying she is as beautiful, as special, as admired as this Eternity Rose.
Picture beautiful rosebuds, fresh and fragile, preserved in gold, silver or platinum, or glazed in all gorgeous colors, that she can keep forever as a sign of eternal love. And picture her when she receives the Eternal Rose, the emotions that will go through her, the joy tears, and the overwhelming love that she will feel for you at even higher intensity.
And the jewelry to match it
And if you want her to never forget about this rose, not even when she is away from the special place where she put it for display, we have another solution for you: accompany the rose by an exquisite jewelry set, with the same rose shape, provided by the artists that created the golden rose. Earrings and necklace to match the love flower, a set that she will wear and think only of you and how special you make her feel.
So, you see? It is simple: flowers and jewelry (and not even that expensive), but with a twist. A twist that will make her feel like no other woman in the world, a twist that will help you say what you really feel about her and that will be treasured forever.