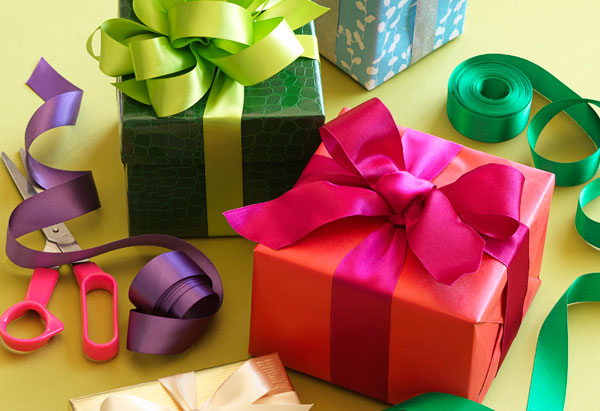 Worried about giving the perfect gift? Something different, exciting and unique? Don't worry about it! I have some great gift ideas for the man you love.

Terrific gift ideas for the man in your life
When you have everything, it is extremely difficult to gift a meaningful token, however, not everyone is fortunate enough to have all of their desires met and that's where you can make a difference in someone's life. All gifts need not to be serious... Sometimes, it takes the fun out of reciprocating gifts.
We have covered some gift ideas for men that vary in price and style, so there are plenty to choose from that can potentially match their taste. With these unique gift ideas, you are sure to please the receiver, even if it's a gift from you, to you. Let's take a look at the possibilities for your special someone.
1. The wallet safe
The Code Wallet is a gadget that makes your wallet's contents safe, even if you lose it or it gets stolen, you data will not be compromised. The combination of a miniature safe and wallet gives you the security of knowing that your items are secure with over 1000 combination possibilities.
The wallet can hold up to 12 plastic cards and a wad of dollar bills. You don't have to keep it locked, but once you select a number, especially a wrong number, the lock is activated and the combination will have to be re-entered correctly.
2. The climbing hand truck
The UpCart was created to go where you go, including upstairs. Its design allows the user to climb a flight of stairs easily with a load. Surprisingly, the UpCart can haul heavy objects up to 150 pounds. Although it's made to go upstairs, you don't have to.
You can take it to the river with you and rather than backpack everything, stack your belongings into the cart and take a load off your shoulders. Even better; no elevator in your multi-level apartment building? Put all of your groceries in it and carry all of your food at one time just like a champ.
3. The Igloo Party Bar
Are you tired of having to refill the cooler and wait for the new batch of beer to get cold? You won't have to wait anymore. The Igloo Party Bar is big enough to hold... wait for it... over 200 bottles of beer! Yes, you read right; that's 212 cans of the coldest beer in town.
You can take the top off and use it in the classic frat house, bathtub-style manner. It has interior lighting so you can see what's available and what's not, so no more digging in the dark and no more looking for a bottle opener – it has one attached to the cooler.
4. Driving on a cloud
Cloud 9 Living makes fantasies come true for men and women however, it the epitome of gift ideas for the man who wants nothing. Your man can experience the fast car of his dreams. Pick from a Lamborghini, Ferrari or Porsche and drive one of the most exciting road courses available on the market.
5. Voice Art Gallery
Love contemporary art? Your dude will love you for giving him a voice art print. Technology puts its hands on art and design and comes up with a truly original piece as the sound waves create images for a one-of-a-kind wall art.
6. Lunar Land on the moon
You'll be the most hated individual of all your friends and frienemies when they hear you have an acre of land on the Moon. Lunar Land is the Celestial Real Estate Agency responsible for offering this package deal. The standard gift package includes the acre, of course, and the deed to your parcel of land, along with a map and registration with IAOHPE.
7. U Star Novels
Provide U Star Novels with names, descriptions, and some impersonal details about the people you want to star in your own novel. Professionals write the story, but use the details you submit to personalize it. The mystery takes places in exotic destinations around the universe.
8. Personalization Mall
Personalization Mall has a shop full of birthday gift ideas for the man you love including apparel but you can also take a look at an assortment of hunting accessories. They make inspiring gifts for the fisherman as well. Your woodsman is going to love seeing his name on this thoughtful idea. Personalize his jacket or favorite pair of gloves, cooler, snap-back, beer bucket, and anything else you can imagine.