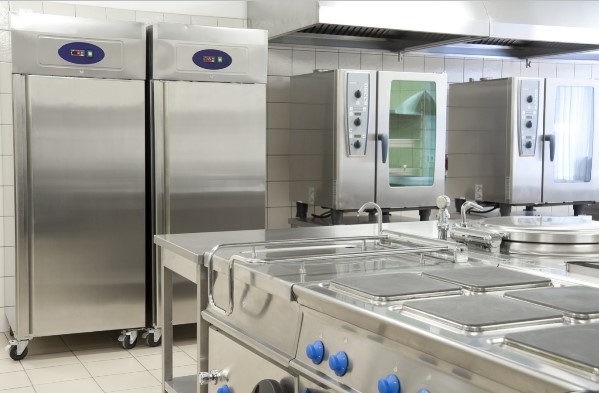 Running and managing a business can be quite challenging. The same applies to a restaurant. If you own or run a restaurant, you may have experienced a few challenges, especially when it comes to purchasing kitchen equipment. The kitchen supplies that you get for your restaurant can make or break your business. If the supplies are too expensive, this can affect your finances and cause the closure of your business. On the other hand, if the supplies are not of high quality, they may cause your business to fail. It's therefore essential to find the right supplier for your commercial kitchen equipment. The supplier needs to be a trusted dealer that delivers quality each time at an affordable price. When looking for commercial food equipment suppliers, you should look for the following:
* Affordability

* Quality

* Functionality

* Dependability
Always strive to find the perfect balance between the above to ensure the success of your business. This article also provides some tips below to help you find a trusted supplier of kitchen equipment.
Know What You Need
Every restaurant has its own needs in terms of kitchen equipment depending on the food services they offer. Some may require additional kitchen equipment if they have unique foods that they provide to their customers. Before choosing a commercial kitchen equipment supplier, make a list of all the equipment you need for your kitchen. This way, you can look for a supplier that can provide you with all the equipment you need.
Conduct Research
It's essential to conduct due diligence for your business by researching different kitchen equipment suppliers. You can use the internet to search for restaurant suppliers in your area as well as other places. Research is vital for helping you understand different restaurant suppliers and the products and services they offer. It also gives you insight into how they conduct business and the prices of equipment.
Look for GreatCustomer Service
When buying kitchen equipment for your restaurant such as ovens, refrigerators, walk-in coolers and grills, you need to ensure the supplier offers good customer service. This is because the equipment can become faulty over time due to wear and tear, meaning you may have to deal with the supplier again in the future. Make sure your supplier offers warrantees, so if your equipment breaks down due to technical issues, it can be replaced easily without you incurring additional costs.
Ask for References
Don't be afraid to ask for references from your potential commercial kitchen equipment suppliers. You're sure to find one or two restaurants in your area that use the same suppliers. Check with these restaurants to see if the restaurant supplier is trustworthy and whether their products are of high quality. If you get bad reviews, you can gladly move on.
Consider Payment Terms and Discounts
Opening a new restaurant can be quite expensive. When choosing a restaurant supplier, check for any discounts on bulk purchases to reduce your overall costs. You can also check the payment terms to know what to expect before paying.