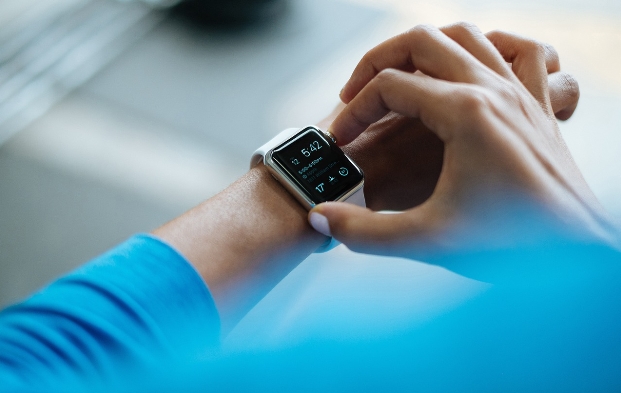 You don't have to be a tech wizard in order to get fit and be tech-savvy. Technology has transformed sports enthusiasts as more gadgets are being produced to keep track on your fitness levels.
This rising popularity and availability of options are the two reasons why it is hard to choose the best gadget.
To help you with that dilemma, I've picked five of the best gadgets you should consider getting. Interestingly, some of these devices already have an AI tech that can help you identify your strengths and weaknesses and suggest improvements on how you could better your workout.
GoPro Hero5 Camera
GoPro Hero5 Camera is the only gadget on this list that is neither a sport's device nor a fitness tracking device.
However, this is the most advanced GoPro camera to date and is the perfect gadget for cyclists and motocross riders to provide them with plenty of riding footage on scenic rides. Indeed, many riders are using this gadget in case of road rage accident to prove who is at fault.
This new version of GoPro is powerful and easy to use with its 4K video, one-button simplicity, voice control, and touch display.
GoPro cameras are known for its waterproof design, but this updated version can be taken to depths of 33FT (10M) without any external waterproof housing.
This made the gadget suitable for divers who wanted to capture beautiful sceneries underwater.
Zepp
Zepp is the only device in this list that is not wearable by the person, instead of worn by the sports instrument (e.g., baseball bat, tennis racquet, calf sleeve).
This digital sports training device monitors stats in the game a person is playing whether it's baseball, golf, tennis or soccer.
For instance soccer sensor put into the calf sleeve monitors total kicks, sprints, distance, max speed and more.
The device can also collect 10-second video highlights through auto-clip technology which can provide the player insights into performance on the game.
The videos can be shared with your family and friends.
Piq Robot
Like the Garmin Golf watch which has autoshot tracking and a host of other cool golf tech features, the Piq Robot is not a new name in wearable sports gear.
Piq has a number of devices suitable for tracking sensors and is commonly used for golf, ski, and tennis.
But, in partnership with the iconic sports brand Everlast, Piq now offers a wearable for boxing called PIQ Robot.
The main function of this device is to measure the speed of a punch and its impact. The progress of the boxers can be tracked through smartphone so that they can adjust their training routines to improve faster.
The results can, of course, be shared with social media (i.e., Facebook, Twitter, or Instagram). The app also provides you data where you can improve and offers suggestions on how to do it.
Suunto Spartan Sports Wrist HR
Heart-rate monitoring smartwatches have been here for some time. However, the accuracy of these gadgets has been questioned extensively in the past few years.
Due to this, Suunto released Spartan Sports Wrist HR which features an optical heart-rate sensor from the industry leader Valencell.
Suunto's latest wrist-wear offering should be appealing to people who workout regularly as it can track activity across 80 different sports with racing and interval modes.
Hikers and other outdoor enthusiasts will also find this gadget attractive as the heart-rate monitor is the only addition to its existing features which include GPS/GLONASS to track speed, pace and distance accurately.
Spartan Sports Wrist HR can also tell sunrise/sunset times and give storm alarms when a sudden drop in air pressure occurs.
In addition, this gadget is also water resistant down to 100 meters.
Coros smart bicycle helmet
Coro's smart helmet has everything that a cyclist could ever wish for in a helmet – it lets them focus on the road and have a better ride.
This is because the device allows riders to wirelessly connect their helmet to their smartphone which proves Coro's smart helmet is not just an ordinary head-protector.
It has bone-conduction earphones built into the straps and a wind-resistant microphone located above the forehead.
These features enable riders to play their music, take phone calls, and hear navigation and ride data while it leaves the actual ears free to hear traffic, squealing tires, pedestrians and all the other noises.
The most fantastic feature of Coro's smart helmet is its built-in collision detection that will send an alert message to a designated number if it thinks the rider has fallen.
The helmet is also a Product Safety Commission certified and seems well made and provides a right amount of protection.
It provides a decent fit that could be adjusted by a dial on the back of the harness.