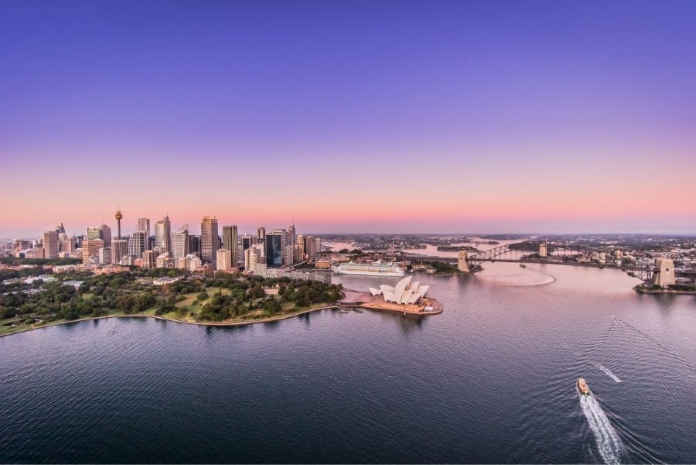 Sydney is one of those cities that is just beautiful to behold. Everything is just spectacular and the cuisine selection is every foodie's dream. The wide range of culture provides for an eclectic selection of things to choose from and fill your tummy with once you're done going through this list.
Before traveling to Sydney, take a look at
Groupon
deals to save money!
1. Sweet tarts, Portuguese dessert
Pastel de Nata is a wonderful tart dessert made from eggs and brushed with cinnamon. It looks delicious and tastes even better so head on over to the bakery Petersham and excite your taste buds with this Sydney celebrated piece of heaven.
2. Assorted fish
Pop into one of the many seafood joints in the fish market area and order yourself oysters (these are a must take) or any other seafood you wish to have. A bit expensive with the pricing but it is worth your every penny.
3. The grounds of Alexandria
This is definitely one of the more famous eating establishments and with good reason. Head on over there and order food that will simply make your taste buds come alive.
4. The rockpool date tart
It is mouth-watering, light, and absolutely delicious and will knock your socks over! Make this establishment a definite stop over to enjoy this simple delicious snack.
5. Visit the street bakeries
This city has its share of street bakeries. Their enticing smells should be all the encouragement you need to go get yourself pastry that will have you melting.
6. Vietnamese dishes
Enjoy Vietnamese dishes and let yourself be carried on this culture ride

7. Get Baking
head to Blackstar pastries and order the Sydney special sponge cake. So scrumptious, fruity and divine.
8. Get ice cream on a hot day
The N2 shop is flocked for its amazing ice cream. You cannot be Sydney and not visit them. They make their ice creams special so treat your sweet tooth to the best time yet.
9. Eat at Lucio's
At this fine dining establishment, order the most perfect noodles and crab there is, the green noodle with swimmer crab has been on the menu for a long time so trust in the deliciousness and dine like never before.
10. Pizza delicacy
Enjoy the meter-long pizza that as divine as any pizza can get at via Napoli. You will thank us later.