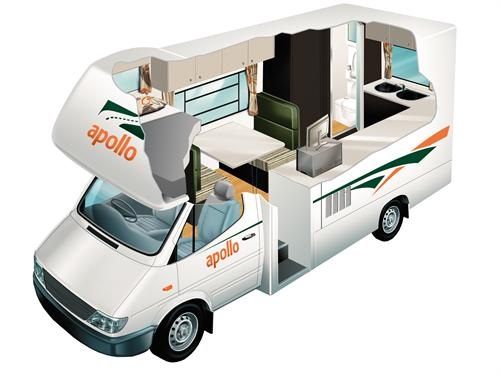 From your favourite Shiraz to your favorite Malbec, you probably love a good glass of wine from time to time. If you're a wine drinker, you may actually consider wine tasting to be a big deal in any one of your trips. For those who are considering a road trip in a
motorhome hire New Zealand
, wine should certainly be on your trip itinerary.
Wine lovers are in for a real treat when they decide to travel around in a motorhome hire New Zealand. There are a lot of vineyards and wine country for the wine lover who loves chilling in a beautiful destination with their favorite glass of red or white in hand.
Whether you're traveling with friends around the country or you are on your honeymoon with your significant other, do you think that wine could have a spot on your itinerary? We think it could certainly add some flavor to your road trip. If you're all about fermented grapes and enjoying the best things in life, then consider the following NZ destinations for your next New Zealand road trip:
Marlborough
Certainly one of the biggest and most recognized wine regions in New Zealand, Marlborough is worth your time if you want to try the wines that everyone who is anyone are talking about. The location where Sauvignon Blanc takes over, Marlborough is going to capture your attention and of course, your wine-tasting palate.
Hawke's Bay
Hawke's Bay isn't only amazing for its wines but also its sunny days and enjoyable climate. It's this same attraction that helps to make the wines uniquely delectable and special and also why Hawke's Bay is giving Marlborough a run for its money, in terms of popular wine regions in New Zealand. This area isn't only great for visiting because of the rich wines you'll taste, but also for the amazing architecture and appeal of Napier.
Wairarapa
This tongue-twister of a name may not be as well-known as Marlborough or Hawke's Bay, but it's a hopelessly romantic destination for the traveler who wants to enjoy boutique wineries in a lovely little town. The wines are just as delicious as anywhere else but the area isn't as trafficked as the more popular destinations, making it ideal for the couple who just wants some time for themselves.
Canterbury
Located near New Zealand's Southern Alps, the dry climate of this area makes for some pretty delicious pinot noirs and pinot gris'. In fact, some of the most recognized names in New Zealand wines come from Canterbury, so you can only imagine how rewarding a visit to this area will be for the wine lover who wants to taste some of the country's best bottles.

Nelson
Small and not often talked about, Nelson is the hidden gem you've been waiting for. If you are all about your white wines, this little wine region produces some great ones. From a sauvignon blanc you can't ignore to a classic pinot noir that will pair perfectly with any delectable meal, Nelson should still be high on your list of wine regions to visit when in New Zealand.

Auckland
With over 100 wineries to visit, Auckland is certainly an ideal place to visit if what you want to do is drink as many wines as possible during your visit to New Zealand. Because you should be visiting Auckland anyway on a trip to New Zealand, you'll want to consider the idea of visiting a couple of top wineries while in the area.
Waiheke Island
While Waiheke Island has just as good wines as any other area in New Zealand, it's not only the wines that have people rushing over. This island is the perfect getaway spot for the couple who dreams of sipping on wines while staying in lovely lodging with views of the ocean and gourmet food options galore. The island isn't big but that doesn't mean that you won't have 20 different wineries to choose from during your visit there. If you're a couple traveling for your honeymoon, Waiheke Island may be the perfect wine destination for you.

In Conclusion
If wine is what you are all about, don't hesitate to make a road trip based on visiting wineries in New Zealand. As you can see, this small country has more wineries than you may have thought possible.
Whether you want to visit the most popular wine destinations in the country like Marlborough or Hawke's Bay or prefer the idea of checking out romantic spots like Nelson or Waiheke Island, there is something for every type of traveler and wine-tasters.
Pack up your motorhome hire New Zealand and visit the regions where some of the world's best Sauvignon Blancs and Pinot Noirs come from. If you are a wine lover, we can guarantee that New Zealand will be worth your time.