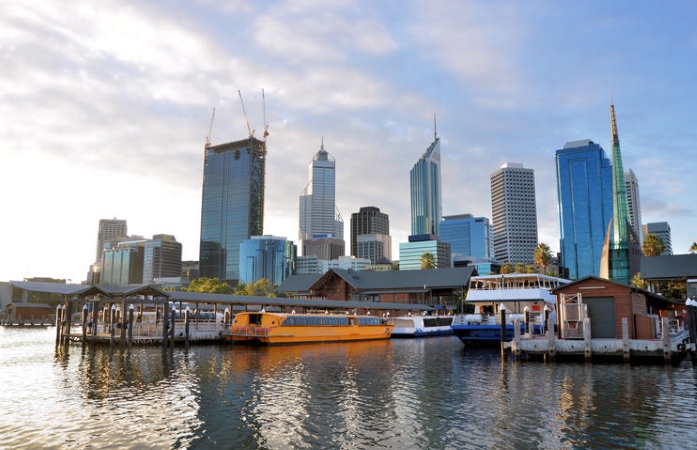 For well over a decade now, Perth has been Australia's boomtown, with the mining industry attracting workers from the interstate as well as overseas. Additionally, Perth boasts sunny weather, porcelain white sand beaches, and a sapphire blue ocean, which happens to be one of the most serene coastlines in the world. On top of that Perth is quickly becoming a cultural hub with a flare of exquisite entertainment spots.

Thus, you would have to go out of your way to lack something fun to do in this Western Australia city. If you are looking to have a good time in Perth, here are some ways to spoil yourself.
1. Visit the Sunset Coast
If you are a sucker for sunsets, then you definitely must drive through the Sunset Coast. Named for its picturesque sunsets, the Sunset Coast is almost 40 km of white sandy beaches and is, in fact, considered to have the most gorgeous beaches in all of Australia.

If you are considering having an escapade through this beautiful strip of beautiful beaches, start with a morning coffee at Cottesloe beach then head over to Scarborough Beach for lunch of fish and chips right at the beach.

Next, take a walk at Hillarys Boat Harbour where you can visit the aquarium or even take a ferry to the famous Rottnest Island and watch the adorable quokkas.

If you still have time, consider driving up to Mindarie Marina – Australia's largest Marina – and walk around the Mediterranean boardwalks while enjoying a local beer at the microbrewery.
2. Visit the Perth Cultural Center
If you feel like enjoying some art, then the Perth Cultural Centre will not disappoint you. This centre is home to two art galleries, a remarkable museum, the Blue Room Theatre, the State Library, an Urban Orchard, and a variety of public artworks.

Additionally, the Perth Cultural Centre regularly plays host to exciting local events. And because viewing art might not be the most exciting pastime for children, the Centre has them covered in form of a fun and interactive Play Space for kids. There is also a huge screen which shows interesting clips to keep you engaged.

Moreover, the Centre is conveniently situated right beside the Perth train station, just in case you decide you want to do some further exploration of Western Australia.

And if you feel like grabbing a drink while at the Centre, the PICA Bar is a pub inside an art gallery and is quite popular among hipsters and has a friendly, relaxed vibe.
3. Eat Popular Aussie Pub Food
You would never imagine this, but Perth's pub food is incredibly delicious. In fact, it is where locals go when they miss food from back home. The menu mainly consists of Irish and British foods at affordable prices.

You can also try out some popular Aussie delicacies such as Yorkshire pudding as well as the Italian American parmigiana, which is quickly becoming an Australian favourite. Fish and chips, kidney pie, and steak are some of the other treats you can enjoy with your drink at a local pub.
4. Experience Some Strippers
If you are still full of energy when the night falls, you will be doing yourself a great injustice if you do not see the gorgeous beauties that Perth has to offer.

Feeling a little kinky? Perth strippers are going to indulge your wildest and most erotic dreams. These beauties come in all sorts of personalities and tricks up their sleeves. You will not want to leave Perth after a night out with these fine strippers. Looking to have a wild night out? Then this is definitely what you are looking for.

Perth is quickly becoming one of the most coveted destination spots in Western Australia due to its immense beauty and fun culture. If you are looking to have a good time in Perth, then you must consider the above activities.