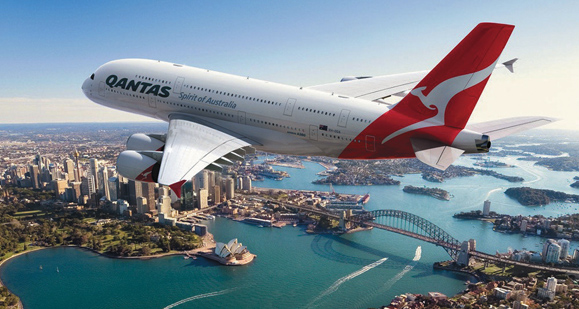 From the icy Antarctic to the far-away isles of the Galapagos
Do you love wandering the road less-travelled? Discovering new and exciting places? And filling your senses with an experience like no other?
For you, a 'bucket list' destination mixes adventure with cultural uniqueness or natural wonder. You're not one to take a trip to the resort's golf course – you're after an experience to carry with you, for life.
Sounds like you? Then here are six unique destination ideas to add to your travel to-do list.
1. Scaling the heights of Machu Picchu
The Incas were one of the great civilisations of the world, surpassing the Aztecs and the Mayans in both size and scale. Their vast domain once stretched the Andes, across valleys and up mountains, and produced one of the 'New Seven Wonders of the World', Machu Picchu.
Machu Picchu is a testament to the might and mysticism of this once-mighty civilisation. Situated almost 2,500 metres above sea-level in modern-day Peru, its awe-inspiring vista and archeological significance makes Machu Picchu an unmissable bucket-list destination.
2. Island hopping in the exotic Galapagos
Famous for inspiring Charles Darwin's The Origin of Species, the Galapagos Islands are an unmissable sanctuary for both the young and the 'young at heart'. The archipelago of 21 islands will stimulate curious minds and reveal the wonder of nature, just as it did in back in 1835.
The Islands are located 1,000 kilometres of the Pacific coast of Ecuador, an offer all kinds of options for every lover of the natural world. From luxury cruises to island hopping, reef snorkelling to volcanic expeditions, a trip to the Galapagos Islands is one you'll never forget.
3. Cruising the (very) cool Antarctic waters
Explore one of the planet's last true wilderness regions, Antarctica. Sure, one of the coldest and most remote parts of the world may not be everyone's cup of tea. But it's sure to be an eye-opening experience for those seeking a sea-faring adventure.
These days, Antarctica is more accessible than ever. Often setting sail from Ushuaia, Argentina, Antarctic cruises will wind down the globe, sighting icebergs, wildlife and pristine landscapes that are unlike anywhere else in the world. Antarctica? Definitely one for the bucket list.
4. Going on a wild safari in Africa
Lions, giraffes, elephants, hippos. The vast continent of Africa is home to some of the world's best-known wildlife. So, seeing the world's favourite animals wandering their native savannah would be on almost anyone's travel list. And that means: going on safari.
From South Africa to Zambia, Kenya to Botswana, much of the vast continent is brimming with wildlife. But be sure to check tour operators for their green and conservation credentials. You'll want to make sure your adventure supports local conservation and environmental efforts.
5. Racing a rickshaw through rural India
From crowded highways to dusty backstreets and jungle thickets, a Rickshaw race across India would be one unforgettable trip for adrenaline junkies. Held every year, The Rickshaw Run is not just a 2,000-kilometre race against the clock – it's also a fundraiser for charity.
A rickshaw is a small, 3-wheel, 7-horsepower vehicle, usually used as a taxi in parts of Asia. It will break, it will bog, it will splutter and shake. And with top speeds of only 55 kilometres per hour (downhill, that is), a trip-of-a-lifetime like this is about the journey, not the destination.
6. Four-wheeling in the Top End
Some of the world's most remote and beautiful landscapes are not in a far-away land. They're here in your own backyard (well, a few thousand kilometres from Essendon). Such as the famous Australian Top End, which stretches across the tip of the Northern Territory.
From Darwin to Katherine, Kakadu to Arnhem Land, what's the best way to see it all? In a trusty four-wheel drive, of course. There are floodplains, grassland, rainforest, rugged plateaus and steep gorges to explore. For an outback adventure, the Top End certainly makes the list.
So, what's on your bucket list?
There's so much to explore, and only one lifetime. With so much of the vast, wild world still left to see, it's time to update your travel bucket-list.