Moonlight Cinema has released its February program and there is one particular hit that will have you laughing, crying and reciting those lines that have defined our lives all over again.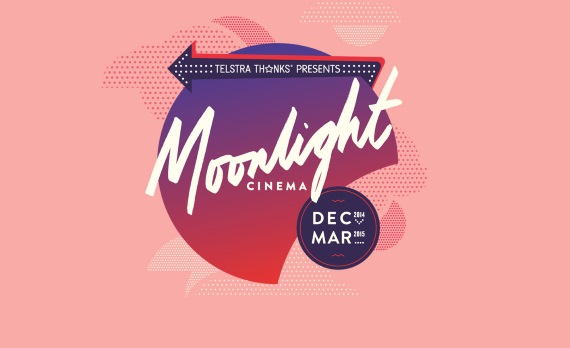 Moonlight is helping you revive those summer days with romcom favourite Dirty Dancing, reminding you to always look on the bright side of life with a screening of Monty Python's Life of Brian, and getting rid those back-to-work blues with The Rocky Horror Picture Show.
Reminisce and relive the summer holidays all over again at Moonlight with Dirty Dancing on Saturday 7 February. Watch as Johnny Castle takes Frances "Baby" Houseman through his sexy, seductive moves, and of course the famous finale lift that everyone knows and loves at Kellerman's. Dirty Dancing's soundtrack will having you singing to the stars with several hits throughout this classic 1980's dance film starring lovebirds Patrick Swayze and Jennifer Grey.
On Sunday 8 February, Monty Python delivers a scathing, anarchic satire of both religion and Hollywood's depiction of all things biblical with their third film Life of Brian. At the center of the British cult classic is Brian Cohen, a reluctant would-be messiah who rises to prominence as a result of a series of absurd and truly hilarious circumstances. Join the surreal comedy group as they mock everyone and everything from ex-lepers, Pontius Pilate, the art of haggling to crazy prophets, Roman centurions, and crucifixion.
The theme shifts from nonsense to gaudy on Friday 13 February for a special airing of the iconic cult hit, The Rocky Horror Picture Show. Dust off those fishnets and sequins and join newly engaged couple, Brad and Janet, as they pay a call to the bizarre residence of Dr. Frank-N-Furter, a charismatic and musically inclined transvestite. Get ready for a rollicking night under the stars with the weird and wonderful journey of sci-fi, horror and B-movie genres, set to an unmistakable glam rock soundtrack.
These cult classics just keep getting better with age, so bring your favourite drop and kick back for an unforgettable night under the stars.
Moonlight Cinema is the perfect place to pack a picnic, a bottle of wine and relax at the flicks. Don't worry if you've had to rush from the office; the LA style food trucks will be serving up tantalizing street fare, including wagyu beef cheeseburgers, pulled pork brisket burgers and Southern-fried chicken burgers.
As always, Moonlight Cinema's Gold Grass offers the ultimate outdoor cinema experience: the perfect treat for someone special in your life. With reserved bean beds in a premium viewing location and wait service, you won't even have to get up from your bean bed!
These nights are certain to be hit with something for all film lovers, so come along for some nostalgic nights of laughter, love and song!
WHAT: Moonlight Cinema
WHERE & WHEN: Adelaide: Botanic Park, Dec 4 – Feb 22
Brisbane: New Farm Park at Brisbane Powerhouse, Dec 4 – Feb 22
Melbourne: Central Lawn at Royal Botanic Gardens, Dec 4 – Mar 29
Perth: Kings Park and Botanic Garden, Dec 7 – Mar 29
Sydney: Belvedere Amphitheatre in Centennial Park, Dec 11 – Mar 29
TICKETS: Adult: $19+bf / Cine Buzz Member: $15+bf / Concession: $16.50+bf / Sen/Child (3-15years): $14.50+bf / MasterPass Gold Grass: $35+bf
Thursdays: All tickets $12 and Gold Grass $25.
Start locking in some movie dates with your mates by checking out the program online, following Moonlight Cinema's social media channels and signing up to Moonlight e-news.

Website: http://www.moonlight.com.au/
Facebook: https://www.facebook.com/moonlightcinemasydney

Instagram: http://instagram.com/moonlightcinema
Twitter:
https://twitter.com/moonlightcinema