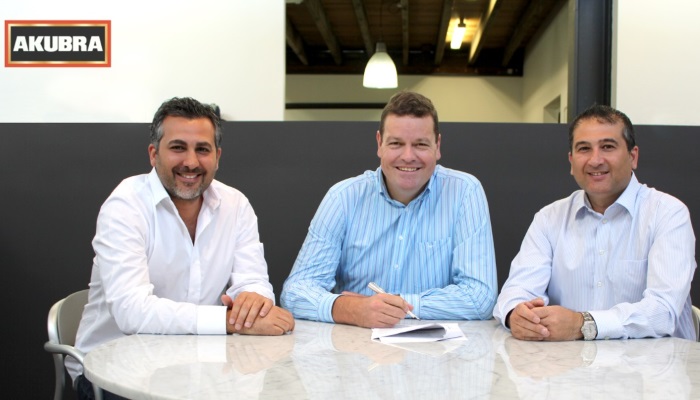 AKUBRA SCORES MAJOR INDUSTRY PRIZE
The Kordahi Brothers of DKM Blue have taken home the Gold Award at this years' APPA Awards for Promotional Excellence. Danny and Dorry Kordahi landed the prestigious award for their range of Akubra luggage and accessories.
DKM Blue negotiated a ground breaking international licensing deal with Akubra last year, which led to the creation of an extensive catalogue of prestigious luggage and accessories. They plan to expand the current 50 retailers to over 200 stockists in the near future. DKM Blue have recently added gift vouchers to the online store, which can be viewed at www.akubrastore.com.au.
Speaking from his office in Camperdown, Danny Kordahi said "Creating this range of luxury items was something we did with great care and excitement. Akubra is such an iconic and beloved brand that we knew that the products had to be incredibly high quality. We were honoured to receive the APPA award as it validates all our hard work and inspires us to continue to develop new goods which enhance and expand the Akubra range" .
The APPA Awards recognize individuals and companies in the Promotional Industry who have excelled during the year.
Contributor
Margaux Nissen Gray - Margaux@MarksonSparks.com