20
th
April 2015
Are Australia's grocery prices driving us to takeaway?
New data reveals 1 in 3 Australians believe ordering in is cheaper than cooking at home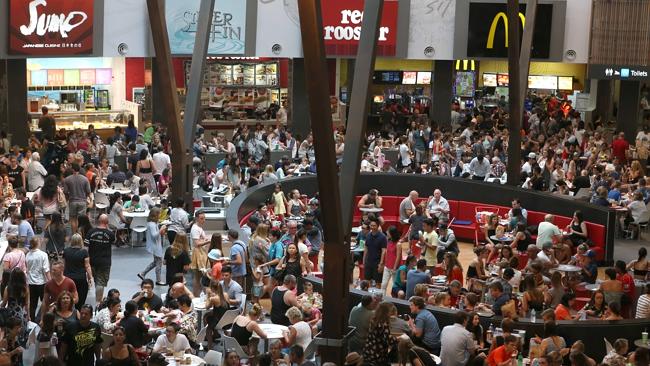 New research suggests that more than half of Australians have turned to takeaway rather than cooking at home because it's cheaper, and nearly 1 in 3 Australians generally believe takeaway to be the cheaper option.
The survey of 2063 Australians over age 18 and across all states was carried out by Menulog.com.au[1], Australia's largest online and mobile ordering service for takeaway food.
It revealed that nearly half of respondents (43% of the survey sample) spend more than $200 a week on their overall weekly food budget, including groceries, eating out and ordering in. Yet for 43% again, at least $50 is spent weekly on takeaway alone. Surprisingly, it's not young adults who dominate this group either: just 1 in 3 of 18-24-year-old respondents (35% of the survey sample) admitted to spending $50 or more a week on ordering in, compared with half (49%) of 35-44 year olds spending the same.
More than half of respondents (55%) admitted to ordering in at least once because it was more affordable than cooking a meal from scratch. However, 29% of respondents believe that ordering in is generally more affordable than cooking in the first place. More than 2 in 3 respondents (69%) order takeaway every week or more.
Menulog spokesperson Julia Snabl says: "While there are some low-cost grocery retailers in the market, these findings suggest that many Australians still believe that relying on groceries for their household dinners every time is stretching their budgets too much. Consumers are regarding takeaway as one solution to keeping their household budgets in check."
Yet many Australians are sensitive to prices even for takeaway, as the survey revealed more than 1 in 3 respondents (37%) believe more than $20 per person is too expensive for a takeaway meal, and a further 1 in 5 (19%) believe more than $15 per person is too expensive.
Julia adds: "Takeaway restaurants still need to keep an eye on their prices as consumers are more likely to shop for price, with takeaway portals such as Menulog giving them the power of choice."
About Menulog.com.au
Menulog.com.au is Australia's number one for online and mobile takeaway, with nearly 34 million meals ordered in Australia to date and 110,000 customer reviews. With more than 5000 participating restaurants offering more than 130 different cuisines and over 16,000 special offers at any given time, Menulog also offers Australia's most comprehensive range of meal options on a single platform.
---
[1]
Online survey of 2063 respondents across all age groups from age 18 and across all states.