The Rise of The Hamper Emporium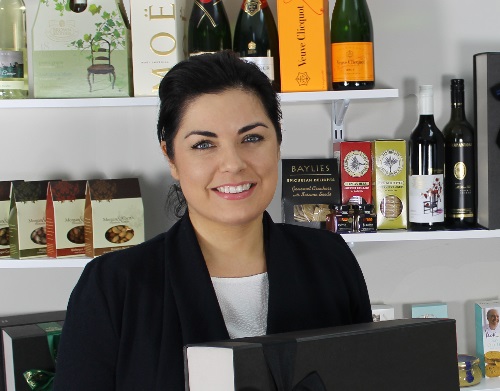 University drop out, Emily McWaters, is another text book example of not needing a tertiary education in order to succeed in life with her string of successful companies, her latest being The Hamper Emporium. McWater's company has quickly become one of the major players in the hamper market for consumers as the go to site to order hampers that provide great value while also servicing some of Australia's top blue-chip companies too, including QANTAS , AMP and Westpac with their gift giving needs.
The brainchild of Emily McWaters, originally from regional South Australia and now living in Sydney, TheHamperEmporium.com.au was created after noticing a genuine need for hampers with great quality products at a reasonable price. Emily's career in food started when she was only 22 after buying a small run down café in Sydney with her life savings, soon after she quit university. Within 12 months, Emily was able to turn around the run down, Rose Bay cafe and make a tidy 6 figure profit.
With her love of gourmet foods and the food industry, Emily decided to set up the successful wholesale food company, Kingston Foods Australia, where she sourced hard to find national and international delectable food items. Initially employing only one staff member, Emily expanded the business to employ 10 staff and sales reps by the time she sold it for a large 7 figure sum in early 2014. During her management of the company, Kingston Foods distributed to Coles and Woolworths and imported the largest gluten free brands Glutino and Udi's direct from the USA to Australia.
After noticing a gap in the hamper market, Emily started The Hamper Emporium in 2010 by creating hampers packed with fine gourmet treats to cater to every budget and selling them from a trestle table at the Met Centre in Wynyard. With her boutique hampers quickly being snapped up on a daily basis, The Hamper Emporium grew to now become one of Australia's leading corporate and personal hamper providers, sending out tens of thousands of quality made hampers every year.
Through partnerships with the most respected independent gourmet food importers and wholesalers as well as directly importing products themselves, The Hamper Emporium provides consumers and corporate clients with unique and branded high-quality food products that can't be found at your local grocery store or deli.
McWaters attributes her success in the business world to her being driven and hard working - "Being passionate about what you do combined with a drive for success has enabled me to establish and sell a series of successful companies. I am fortunate because I love what I do, which translates into the enthusiasm I have for my work and when dealing with suppliers, employees and my corporate customers. I'm also mindful that the essence of a successful business is providing consumers great value with what they want, when they want it."
Emily still sources all the items in each of her mouth watering hampers personally, and has recently moved to even larger premises in Sydney's West spanning over 1100 square metres.
At only 32, and having already successfully established numerous flourishing companies, there's no stopping Emily with her drive to succeed. Visit www.thehamperemporium.com.au