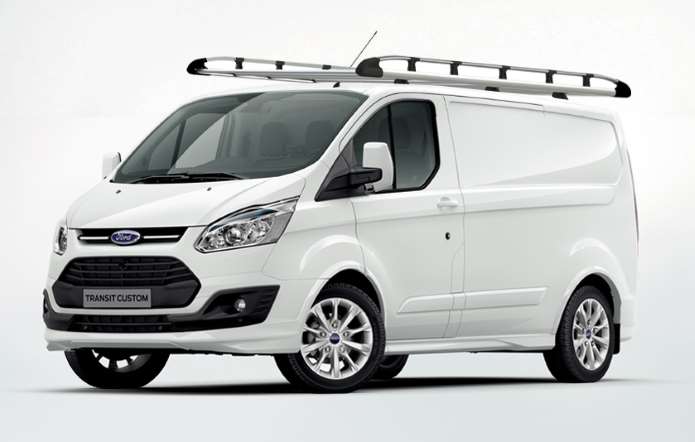 We've all seen the footage from early January where a guy in Perth strapped a caught tiger shark to the bull bar of his four wheel drive. Well, that's not the only strange thing to have been hitched to a car! Remember, whether you have tradesman roof racks, bicycle racks or some other form of storage, always carry what it's supposed to hold. Unlike these people, who...
Left the baby on the roof!
Back in May of 1992, Massachusetts man Michael Murray took it upon himself to visit his wife at the hospital where she worked. He came bearing gifts as well as their newborn son. Michael had left the hospital and had already stopped at a few sets of traffic lights before getting to an open stretch of road that allowed him to accelerate. Upon hearing a loud scraping noise coming from the car roof, he looked through the rear vision mirror only to discover his child's car seat – with said child strapped into said seat – sliding down the back of the car onto the highway. Luckily, the child was uninjured.
Stole a street lamp!
In July of 2008, the global financial crisis had hit, and the cost of many items – particularly metal – started rising. The rising price of metal led to an increase in the number of thefts of metal items; everything from copper wiring to aluminium gutters and much more. A policeman in Miami reported seeing one person drive past with a 40-foot street lamp attached to the roof of their car. The cop caught up with the thief who admitted he was taking it to a local metal recycling plant.
Gave their dog a roof with a view!
Remember that scene in the movie 'There's Something About Mary' where Ben Stiller's character accidentally leaves the full-body-plastered dog on the car roof as they drive off? Well, former US Presidential candidate Mitt Romney took that a step further, intentionally putting the family dog in a carrier strapped to the roof of the car while they drove from Massachusetts to Ontario. Unfortunately, the dog didn't take too kindly to his roof seating, reacting with a case of diarrhoea that required the Romneys to pull into a service station to clean off the dog and clean out the carrier.
Of course...
There are plenty of items that are entirely suitable for loading up on the car roof. With the right roof racks in place – tradesman roof racks for tool boxes, ladders etc, bicycle roof carriers for your upcoming cycling trip – you'll be able to save valuable interior space which should make for a more comfortable and smoother driving experience.
When you need tradesman roof racks or any kind of storage solution for your vehicle, get in touch with Roof Rack Superstore today.