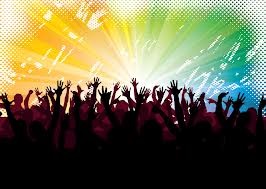 If you want to give your business the best chance of succeeding, you must recognize and deliver value to your greatest asset…the employees! The morale of your business's employees will have an impact on their attitudes and perception towards the team, tasks, work environment and business objectives. Positive morale will allow the business to yield positive results. Whereas negative morale will create liabilities and added costs within the business. Below are a few ways you can improve the employee morale for your business and increase the long-term chances of your business's success!
Hire people that fit into the culture of the business.
Hiring people based on their skillset is the primary need for any hiring manager, however, it is just as important to hire a person that can easily fit into the culture of the business. The saying that 'one bad apple can ruin the bunch' is true when it comes to hiring staff. A person that is a rotten apple can cause damage to the business by lowering morale, work attitudes and productivity. Hiring people that are a good culture fit will improve working relationships, thus allowing people to be creative and more productive with fulfilling the business's needs. Hire people that you feel will build your business assets and internal relationships.
Implement incentive programs
Inspire your employees to work towards your business's goals by providing them with incentive programs. When incentive programs are implemented successfully, they work well. One example was the success from Digitas LBI when they offered £20,000 worth of prizes internally for their staff if they were able to hit certain targets. If these staff were able to hit their targets, they would receive a raffle ticket that would be put into a draw where they would have the opportunity to win cash (up to £5000) and appliances such as iPods and iPads. This competition was run over a 3-month period in 2011-2012. At the end of the period, it was a huge sales drive that allowed them to get over £300,000 in additional sales revenue for the business.
Another example is from Woolworths warehouse distribution centres. At one of their centres, they promoted a $200 wage bonus to staff that were able to 'pick and pack' their pallets over the week at a performance rate 40% over their target. This proved to be a win-win for both employees and management. Additionally, Woolworths warehouse staff also had a good track record with retaining motivated staff.
Friendly competition can be healthy!
There are employees that love to be competitive. In business, you find that many people come from a competitive background in another skill, such as sports or entertainment. Initiating a competitive spirit against a competitor can draw employees and teams to create ideas that will enhance the business's brand.
Recognise the efforts and contributions of your employees.
Employee recognition is a big thing. They want to feel like they are being valued in what they do. Recognise their efforts by offering rewards or awards. Host specific employee ceremonies and acknowledge their achievements at employee meetings. You can choose
corporate gifts
that they will enjoy as a prize for their work efforts.
Communicate your organisation's mission and business objectives.
The message that you communicate to your employees will dictate the direction and actions that they will take for your business. Serial entrepreneur Mike Harris advocates that leaders should share the vision of the business and allow the creative minds of the experts within the business to recognize and fill the gaps to meet and achieve the business objectives. This creates passion among the employees, as well as a sense of excitement and ambition.
You want to create an atmosphere where employees are excited to come to work. Low morale leads to low cooperation and can damage the business's chance of gaining success. Inspire passion through various employee morale-boosting tactics and reap the rewards of your employees' happiness through financial rewards, as well as the peace of mind knowing that you have a happy workforce.