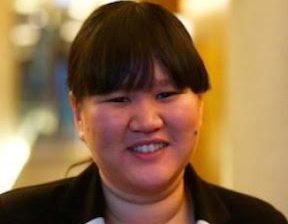 According to Bernice Ly, founder of Gig economy B2B platform, Pocketbiz.com.au, businesses need to take advantage of the Gig economy to grow revenue. The Gig economy is projected to grow significantly over the next few years and completely revolutionise the way people go about undertaking work.
"Traditional ways of doing business are being overtaken by market disrupters such as Uber, AirBnB and the fast emerging Gig economy which is enabling just about anyone with a skill set to set themselves up as task or expert service providers," Ms Ly said today.
"In an economy with new start-ups launching, and failing, every year it imperative for small business owners along with their larger counterparts to stay ahead of the curve, something easier said than done as any business owner well knows.
"One way of doing this, is to gain insight through other professionals and industry experts. This along with the inexorable growth and transformative nature of the Gig economy, is the key reason why I created Pocketbiz.com.au. Pocketbiz.com.au is an online solution designed to bring businesses and industry professionals together in an easy, seamless and immediate way to buy and sell services. The App firmly immerses businesses and service professionals into the centre of the Gig economy.
The Pocketbiz App
"Pocketbiz.com.au is an App that can be downloaded on to your mobile device via Google Play and the Apple Store and used anywhere at anytime. Pocketbiz.com.au is an on demand marketplace for businesses that want to engage professionals and expertise to deliver services for particular Gigs. In effect, it enables businesses and service providers to buy and sell services in a trusted environment.
Simple and Easy to Use
"Registration is free for businesses and service providers. Small businesses seeking the assistance of a service professional simply post a Gig on Pocketbiz.com.au and wait for service professionals to apply. Pocketbiz.com.au then provides the business with a list of respondents and the business selects the preferred service provider and liaises directly with them to negotiate and organise engagement arrangements. Pocketbiz.com.au also enables businesses and service providers to rate each other which builds trust and credibility across the Pocketbiz.com.au community.
"Businesses no longer have to spend a fortune on advertising, long and drawn out tender or selection processes or appoint expensive recruitment agencies. They now have access to timely affordable and trustworthy service providers at the touch of their finger tips.
"Businesses can now simply focus on growing and increasing revenue with the right assistance in an effective and efficient manner.
There is an Entrepreneur in All of Us
"Importantly, Pocketbiz.com.au also helps experts to get into the marketspace and start undertaking work on the side. While Pocketbiz.com.au offers many benefits, one of the key benefits is that it recognises that there is an entrepreneur inside of all of us. It enables industry professionals that may be looking to start up their own businesses or grow a consultancy business on the side, to start undertaking work through Pocketbiz.com.au. Recognising that there is an entrepreneur inside of all of us, Pocketbiz.com.au gives industry professionals the mechanism to explore the idea of starting up their own business as a side venture with little risk and expense.
Generate Revenue on the Side
"Service providers simply register with Pocketbiz.com.au and start applying for Gigs. Whether you are a business or working full time, part time, or studying, Pocketbiz.com.au gives you the flexibility to apply for Gigs across the country and deliver the services in a flexible way based on the needs of the business seeking assistance.
Immediate Support for Businesses
"Many businesses owners have told me they don't want task-oriented people to help grow their businesses, they need professionals and industry experts to consult with, as trusted advisors and they need this service on demand. I developed Pocketbiz.com.au with these business owners in mind. Pocketbiz.com.au gives business owners a solution, right in their pocket, to reach out and either grow their business or solve any issues that may arise. Pocketbiz.com.au is an innovative new gig economy B2B platform that allows businesses and service providers to buy and sell services to and from each other with ease in a highly affordable manner.
Download the Pocketbiz App and Get STARTED!
"The Gig economy is growing fast and 'savvy' businesses and service providers need to embrace it early to get a head start on everyone else. Many start ups and small business owners do not have big budgets work with and can't afford big names to advise them on their business management and solutions. Pocketbiz.com.au gives business owners the power to find the best expert assistance for the best price when they need it. For service providers, Pocketbiz.com.au, gives experts and professionals the ability to make some extra money by offering their quality services to business owners without losing their 'day job'.
"Getting the right advice and support in an affordable way is one of the biggest challenges for business owners. With the arrival of Pocketbiz.com.au, this issue has been solved for businesses across the country. It allows business owners a platform to meet other like-minded individuals, expanding the horizons for many small businesses – and it all starts by visiting www.pocketbiz.com.au and downloading the App."