At the moment people seem to be starting businesses left, right and centre. Some of your closest companions and colleagues are turning to their entrepreneurial ventures to earn some extra cash. The truth is, having that side hustle isn't always a bad idea. Yes, it is a lot of hard work, but you will reap the rewards if you love what you do. Using your
new skills
to start a business might be your calling, so don't write it off as an option just yet. Imagine growing your business to a size where you could actually live off your earnings? You could quit your dead end 9-5 job and start doing something you truly enjoy. Taking a risk doesn't have to be out of your comfort zone anymore; there are so many reasons to start your own company. If you are still on the fence about joining the entrepreneur bandwagon, here are a few more reasons why you should be getting on board.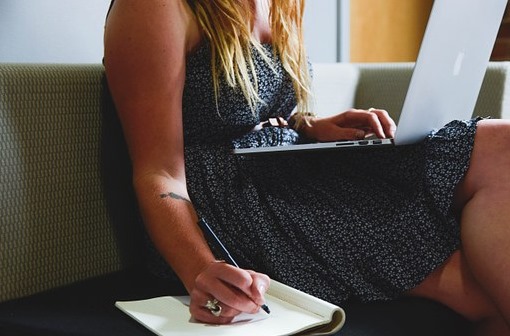 Hone in on Your Skills

Wouldn't it be nice to actually put your best skills to use every day? At the moment in your career you are probably using half of the experience and knowledge you actual possess, which means you aren't reaching your full potential. When you choose to branch out and become an entrepreneur, this is a surefire way to make the most out of your strongest skills. You have the power to make all the decisions, rather than being told how and where to use your strongest skill sets.
Understand the Basics

Becoming a successful business owner won't just happen magically overnight; you will need to put in a lot of hard work and dedication to get to where you want to be. First of all, you need to familiarise yourself with the basics and look into
business insurance brokers
who can help you draw up contracts and protect your assets. These initial steps are very important as they will protect you from any potential disputes before you get your company off the ground.
Grab a Partner

Who says you have to run your business all by yourself? Getting another person on board will not only bring an extra mind to the table, but it will also give a boost to your finances. There are so many advantages to having a business partner so you should consider this during the initial stages of your startup. Make sure you only partner up with someone you trust implicitly, as things could go sour if you have disagreements along the way. Even if you are teaming up with your closest friend, you should still draw up an official contract outlining your ownership of the business. This will help to prevent any potential problems in the future.
Free Yourself from the 9-5 Life
Heading into the office every day can be draining and unfulfilling, especially when you aren't working towards your personal goals. There are a number of disadvantages to living the 9-5 life, such as answering to other people, being unable to control your income and having an inflexible working pattern. Your own business could get you out of this rut once and for all, so that you don't have to deal with the daily disadvantage of your 9-5 life.

Gain Flexibility
Being a business owner brings you a whole load of flexibility. You can control the hours you work and have total control over what is going on in your company. As the owner, you can make decisions without having to consult anybody else and you get all the rewards too. If you want to maintain a good work life balance, being an entrepreneur can help you to achieve this.

Pursue Your Passions
There is no better way to pursue your passions than starting up your own business. You will have complete creative control over all your decisions and you can use this to your advantage. As the owner you can make the business all about your strong points and passions, rather than going along with somebody else's ideas. If you are struggling to think of a venture that could be worth your while, think carefully about what your hobbies are. This might help you to spark some inspiration for you new business idea.

Earn Money On the Side
There are so many benefits to having a side hustle, one of which is earning an extra income for yourself. If your current job isn't bringing in enough money for you, then this is your ideal opportunity to feel more financially stable. Of course it might be an expensive venture to get off the ground, but you will soon make the money back as long as you have a good business plan. Think about obtaining a bank loan for your startup costs as this will help you get your feet off the ground at the beginning too.

Call Yourself an Entrepreneur
How could would it be to actually call yourself a fully fledged entrepreneur one day? You could be a proud business owner in no time rather than answering to somebody else at work. As an entrepreneur you will reap the benefits of flexible working, managing your own workload and making creative decisions every single day. Being an entrepreneur is one of the most rewarding experiences you will ever have so start your journey today and love what you do!

All in all, being a business owner not only sounds pretty cool, but it is also extremely rewarding. As you watch something grow over time you can proudly say you built that from scratch. If you are still daunted by the prospect of becoming a fully fledged entrepreneur, then why not ask someone to get on board with you? As mentioned before a business partner is a great way to double your startup capital and increase the man power behind the company. Open up your mind and step out of your comfort zone once and for all. You will soon see why so many people are turning their inner passions into successful entrepreneurial ventures.