It's always important to stay on top of your digital marketing. You should always have at least a little bit underway, even if it's just to keep the status quo in place. Every now and again, however, you'll want to look at developing a bigger campaign, which you'll use to create a surge of traffic to your business website. These can be multilayered, and should drive new and existing customers to your brand. You'll first need to come up with the underlying message and goal of your campaign. From there, it'll be about figuring out how you're going to transmit this message to your audience. Below, we take a look at a number of modern tactics that'll get your message across.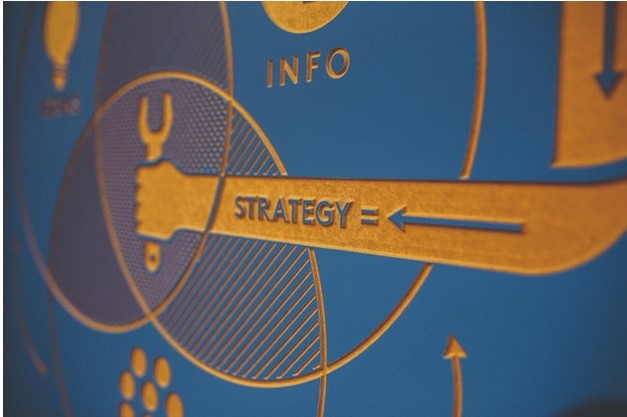 Long-Form Content
Your business exists to solve a problem, in one way or another. That problem may be abstract, but there's still an underlying purpose that drives your company. It helps people in one way or another, whether that's to work more efficiently, look their best, or otherwise improve their lives. The details of how you help your customers can be difficult to get across in an instant; it's much better to get it across in long-form. Take a look at releasing an ebook that naturally educates a potential customer on the worthiness of your business. For example, if you're a cloud computing company, you may publish an ebook all about the benefits of such a system. Ask for an email address in order to download the ebook for free, and you'll have a ready-made sales lead.
Hosting Webinars
An ebook is one way to educate your potential customers. Another way to do this is to host a webinar in which you also talk about one specific problem that your business can solve. This method has multiple benefits. For starters, it's more personal than an ebook. People will be able to see your face, hear your voice; it's more direct. Second, it helps to establish your credibility in the field. Anyone who can host an hour-long webinar, and invite questions, will quickly identify themselves as a leader. This works especially well if you're launching a new product or service, which requires a little more information than what you can get across on a single page.
The Hottest Trend
If you want to get your message across, then it makes sense to present it in a medium that people enjoy. Fortunately, when it comes to the online world, we have a pretty good understanding of how people like to consume information. The most popular method at the moment is video. In the coming years, video will account for some 80% of internet traffic. Or to put it another way: people really like videos. To get one made for your next campaign, look at working with a company that offers digital marketing for businesses. They really are effective -- they can boost your search engine ranking, they're a great way to get your message across, and they can help solidify your branding.
Reweaving Old Content
You don't always need to produce new content. If you're short of time or ideas, then look at reweaving your old content. You may have an outstanding blog post that would be perfect for an infographic, which would then be easily shareable on your social media channels. You might have a long blog post that would be fantastic as a podcast, or the other way around. If you're running out of time and you can't think up a whole campaign, yet need to do something, then this can be a smart way to go about it.

Socially Conscious Campaigns
Let's go back to thinking about the problem that your company solves. How does it fit into the wider issues of the world? Hopefully, it'll make a positive impressive, rather than a negative one (oil companies, look away now). If it is nudging the world in the right direction, or at least has the capacity to do so, then build a digital campaign around this positive aspect of your business. You can make your do-gooding go even further if you educate other people about all the good that you're doing (or trying to do). It's a fine basis for a campaign, especially since customers are increasingly likely to use companies who show that they think of the social impact of their business, rather than just the bottom line.
Email Marketing
Email marketing sometimes gets mixed reviews from companies, but in all likelihood, the problems lie in the execution of the idea, not the idea itself. Handled properly, you'll find that email marketing can do a lot of good for your business. The issues that many companies have is that they don't make their emails engaging, or even worthwhile to the recipient. First of all, you need to have a solid reason for inviting yourself to their inbox, such as a great promotional rate. Second, you have to make the email engaging. People get a lot of emails each day -- you have to do something to make yours stand out from the crowd.
Word of Mouth
You'll likely have heard of the term 'influencer.' They've become pretty popular in recent years, and with good reason: they have a large following of people who are interested in what they're posting about. This means that they can be very valuable to your brand! The key is to find an influencer who is important in your industry. Once you do, reach out, and suggest a collaboration. There'll be a fee (either cash or free products), but you'll be reaching many thousands of people who you know will be interested in what you offer.
Go Offline
We know we said digital marketing tactics, but you should look offline too. You can promote your online company on the streets -- the people in the real world, are, after all, also the people in the digital sphere. Look at hosting a street event or utilising offline forms of advertising. They can be effective, and also enjoyable since it's a different sphere to test out.