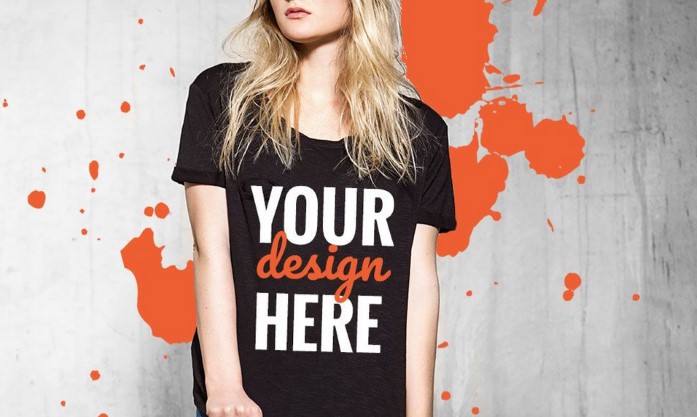 Thinking of new and interesting ways to raise money for an event, cause or community group can be difficult. Aside from going around, asking your nearest and dearest, what do you do?
The trick is to start by thinking about what you can offer in return for a donation – much like Girl Scout cookies. By creating a product or service which you can sell to create money, you're not just raising funds but providing something in return.
T-shirts are a great example of this. Not only will the purchaser get something useful and (hopefully) nice to wear, you'll be raising money with the proceeds. Then, having everyone wearing the t-shirts will also garner some extra publicity for your event, cause, or community group in the process.
How to begin
Starting a custom t-shirt campaign is easy, especially when you find the right custom clothing printer. Simply look for one that aligns with your values, for instance if your campaign is about climate change, it's probably best to find a printer who uses sustainable materials and processes.
Once you've found your printer, the next step is to put together a design. Most custom clothing printers will have options for self-design or they have art directors and designers on hand to help you. The beauty about a t-shirt campaign for a cause, event or community group is there are no set-up fees. The cost comes from the t-shirt sales.
Promote your campaign
Once you've finalised your design, it's time to start promoting your campaign and tracking its process. The strongest and easiest way to do this is through social media platforms such as Facebook and Instagram. You could even create a dedicated Facebook page so you can share it with like-minded groups. The key to any promotion is to reach as many of your target audience as possible and make it easy for them to click on the link and order your product.
Tell a story
The most successful campaigns are always built on a story. A way for the audience to connect with what you're fighting for. So don't be afraid to create an emotive story around your campaign and t-shirt. After all, you need to give people a reason to hand over their hard-earned cash and donate to your cause.
Track your progress
Some custom printers will enable you to track the progress of your orders/campaign as you go. This will help you to see how close you are to reaching your goals. A typical campaign should last between 14-21 days to allow enough time for promotion and to raise awareness. You want to give it enough time to create momentum.
Printing custom campaign t-shirts is an inexpensive, hassle free way to raise money and awareness for your cause. As long as you make your design appealing and the message stand out, it can be a clever and creative way to raise money.