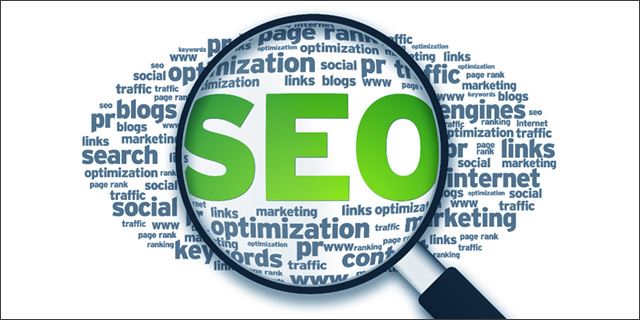 For professionals and amateurs working with SEO tactics, 2020 is set to be a year that evolves and innovates with the digital practice.

Some individuals will find it a daunting prospect to apply what they know about SEO in 2019 and change their behaviours, but the changes will either be subtle or an extension of current operating procedures. For anyone struggling with these difficulties, quality service and professional help is always readily available at SEO Shark.

This is a fluid exercise where Google updates and alters their ranking patterns continuously, so there is no need to feel as though the entire playbook has to be understood to be successful at the venture.

Time to assess the terrain and see what trends will be occurring for 2020.

SEO Rise in Paid Adverts

The common consensus among experts for the past 5-10 years has involved a balanced SEO approach where authentic growth and paid advertising is equally balanced. Fortunately or unfortunately for some operators, there has been a shift towards paid spots being given a preference at a higher rate than in past years. Search engines are still in the business of making money as well as providing a quality user experience, so it will be worthwhile for optimisers to keep cash aside for these targeted commercials.

SEO Rich Snippets Remaining Key

Rich snippets are still vitally important when it comes to trends for 2020 SEO practices. This has been an evolution that would occur over the past 5 years as the mobile revolution has shifted how brands think about this domain. Just by filling out some key details including business name, address, phone number, email address and opening hours, this information can be at the forefront of what users tap into to source the business. Mobiles accumulate the majority of online traffic and this is a trend that will only expand into next year and beyond.

SEO Download Speed

As the expansion of the NBN continues to earn traction with users across the country, the download speed of a site has become paramount for SEO to be realised. This has a connection to the mobile movement as users want to be able to access site information instantaneously. Should there be roadblocks to download speed in 2020, the sites will be punished for a poor user experience.

SEO Data Markup for Artificial Intelligence (AI)

Structured data markup has been a strategy that SEO operators have been told about for a number of years. However, this is a practice that will be coming into sharper focus for 2020 given the increase of artificial intelligence across digital platforms. If the search engine struggles to crawl through a site and identify key markers, it won't be fit for purpose with these AI platforms scouring their information.

SEO Voice Search Preferences

If there is one key feature of smartphones that is receiving more traction for SEO purposes it is voice search. These handheld devices can simply be spoken to by the operator before a list of results is emerged. The days of typing inquiries is far from lost, but much like the mobile boom – the trend is happening and 2020 is going to be a big year for that development. This is where brands have to make their keywords and phrases match relatable language where the everyday consumer can easily identify their business.

SEO Data Protection and User Security

As sites like Google come under scrutiny by lawmakers for their influence and impact on the commercial sector, there has been a growing urgency to provide data protection measures for online users. From completing transactions on time to protecting billing information and not exposing account or address details, search engines are being pressured to authorise and accredit brands that look after their customers when they do their digital shopping. This is a trend to keep an eye out for in 2020.