Tech start-up announces landmark acquisition just six months after launch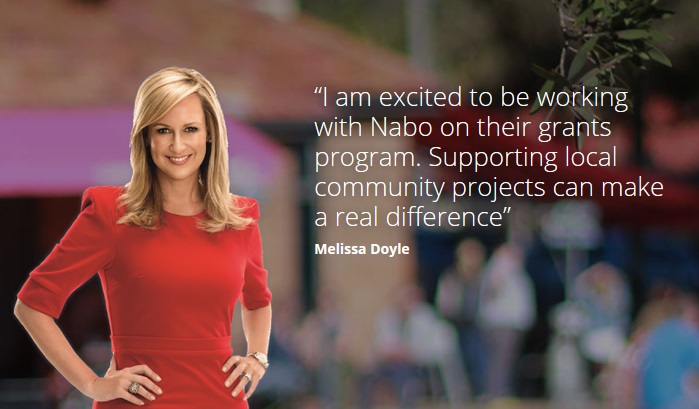 Nabo.com.au, Australia's largest local social network, today announced its acquisition of AroundYou, the most comprehensive 'what's on' website in the country, which features more than 20,000 events, attractions and 'things to do'. The acquisition solidifies Nabo's offering as the 'go-to' resource for local communities, enabling community groups and organisations to share events, initiatives and news more effectively.
AroundYou encourages individuals to reconnect with others in their local communities by exploring new friendship opportunities, interests, entertainment and community activities. As testament to its popularity, AroundYou receives 300,000 unique visitors a month, and also powered local community guides through one of Australia's largest and most innovative digital media publishers, News Limited.
Adam Rigby, Nabo Founder and CEO, said, "This acquisition aligns perfectly with our vision to become a one-stop offering for everything local. Like Nabo, AroundYou's positioning is to connect people within their community online and offline. Nabo can now massively expand its events listing for individuals Australia-wide, providing even more reason for local communities and community groups to connect."
Nabo helps individuals, community organisations and groups to instantly and directly connect online with others in their suburb. Since its launch in December 2014, councils and organisations such as City of Perth, Crime Stoppers Queensland and Queensland Urban Utilities have joined Nabo to enable them to provide essential information in real time to the 4,000 local suburbs that Nabo is already active in.
About Nabo.com.au
Nabo.com.au is Australia's largest local social network, connecting real 'geographical' communities (bound by suburb) online. Nabo enables residents and organisations to instantly and directly connect within their own private, local community. Nabo.com.au provides enormous potential for communities; a shared voice, increased connectedness and, in turn, an increased sense of safety and security. Nabo.com.au is already live in over 4,000 suburbs across Australia. Visit www.nabo.com.au for more details.
About Around You
Aroundyou.com.au
is Australia's largest 'what's on' website, providing information on more than 20,000 upcoming events, attractions and things-to-do in your local area, as well as 300,000 local business listings. It encourages members to reconnect with their neighbourhood exploring new friendship opportunities, interests, entertainment and/or community activities like music festivals, theatre productions, book clubs, kids' activities and more.