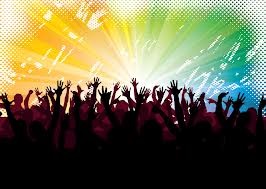 One of the most critical decisions a company will make in preparation for the new year is determining how much of their annual budget to allocate towards marketing. A study by Gartner Research found that the top three marketing challenges are: growing profitable revenue, connecting with customers, and holding their own against competition.
Here are four smart marketing spends that can combat these challenges in 2015 and promote ROI within your company.
1. Professional Lead Generation
Quality lead generation is essential to producing the sales necessary to maximize your company's revenue. A good lead generation service focuses on providing leads with accuracy and speed so your sales team can shift from prospecting to closing. Your sales team will no longer have to worry about outdated contact lists, disconnected numbers, and inaccurate information.
2. Training
While employee training can be a major investment, it is essential to the growth of your company. There are many public or private training programs to choose from, with private programs usually being more expensive. Effective employee training promotes a culture of teamwork, innovation, and creativity.
3. Social Media
More than ever, companies are using social media to reach their target markets, especially if they include Millennials. A study by Harris Interactive showed that 68% of Millennials are at least "somewhat likely" to base a purchase on what their friends post on social media. They are also highly influential sharers over multiple social media platforms.
4. Market Research
Market research allows companies to discover new opportunities (and possible threats) in the marketplace through a variety of methods, including surveys, interviews, questionnaires and test groups. It can allow your company to project sales throughout the year and in various regions to better determine what business practices will minimize risk and maximize profit.
Frank Paterno
Frank Paterno is a creative and analytic marketing and product executive with hands-on and management experience identifying, creating, delivering, and communicating value with technology-based products and services. Frank is the vice president of marketing at Intelliverse. Frank previously worked at MCI and Arthur Andersen and received a degree from the State University of New York at Geneseo.