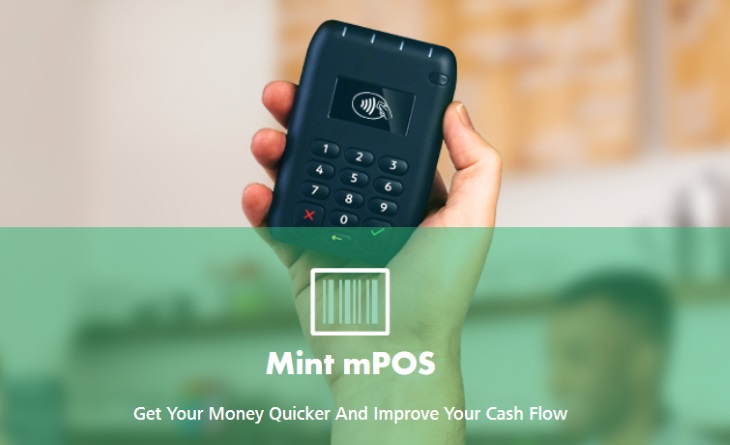 May 5, 2015: New research has revealed that 57% of Australian small businesses consider financial pressures to be their single biggest barrier to business improvement, ranking it above lack of time, staff resources, government support and internal management[1].
With this in mind, Mint Payments Limited, a leading payments company, have developed and launched Mint mPOS, offering business owners one of the fastest ways on the market to get paid. The new mobile payments solution works by converting a smartphone or tablet into an instant wireless EFTPOS machine – providing business owners with fast, simple, and painless payments for their services or products.
Mint mPOS conveniently accepts all major cards, has tap-and-go technology supporting contactless, Chip and PIN based debit and credit card payments and therefore maximising convenience for both merchants and customers.
Unlike many other systems within this space Mint mPOS can be self-installed. Once a business owner receives the Bluetooth NFC card reader and downloads the Mint mPOS iOS or Android app, they are instantly able to take payments, issue SMS or Email receipts, add surcharges, do split payments, process tips, search transactions or issue a refund.
There are currently over 800,000 traditional EFTPOS terminals in Australia[2] many of which will require an upgrade or replacement due to new payments methods such as Apple Pay or digital wallets requiring NFC contactless capabilities. These traditional devices are often more expensive than a smartphone or tablet payment solution and can only be used with a cable connection in one location, indicating there are a significant number of businesses that lose out on business and not getting a decent return on investment.
Bjorn Behrendt, Chief Marketing Officer at Mint Payments says, "Australian small businesses have made it clear that collecting quick payment for their product or service is one of their biggest hurdles. To help ease unnecessary financial pressures we're thrilled that Mint mPOS provides innovative technology that offers a quick, easy, and pain free payment system."
Compared to the few solutions currently being offered by some Australian banks in this space, Mint mPOS also provides small business owners with a faster approval rate to receive a merchant facility without having to go to a bank, instant self-installation, and shorter processing times – with next day settlement for all payments into any Australian bank account.
Although safety is often a key concern when it comes to mobile or bluetooth payment services, this device ensures every payment is fully Payment Card Industry (PCI) compliant and uses certified bank grade security, guaranteeing merchants and customer's cards are safe.
The Mint mPOS solution including the M10 card reader is available for only $29.95 per month on a 12 month contract. It also comes with a year-long warranty, and 4-week money back guarantee. For more information visit: http://www.mintpayments.com/mpos/
About Mint Payments
Mint Payments Limited is a mobile payments and transactions processing company listed on the Australian Securities Exchange (ASX: MNW). Mint Payments has an omni-channel payments technology platform that enables corporate enterprises to accept credit and debit card payments on various smartphones, tablets and connected devices. The Company has invested and built bank grade payments technology and infrastructure that has allowed it to become a multi-channel and multi-national payments organisation.