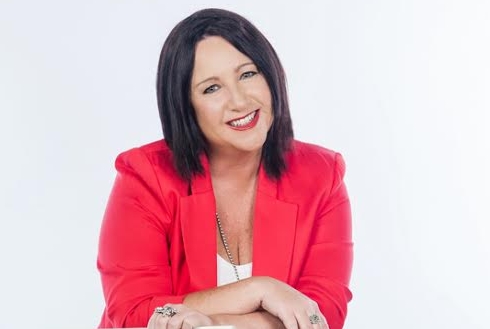 Get your bling on: New book lists top tips for Healthy & Wealthy business owners
A new motivational book for small business owners promises to help lift the bottom line while also keeping the waistline trim and mental faculties firing.
Sunshine Coast small business owner and author, Zoë Sparks, has launched her second book to help those who feel their life has become a treadmill of deadlines, commitments and never-ending work with little or no time to surge forward and progress.
Ms Sparks says many small business owners are working long hours and constantly juggling business, family and friends.
She says one of her favourite tips for business owners in her new book, 'Healthy and Wealthy', is to 'leave a little sparkle wherever you go'.
"This is a caption I saw a few years ago and not only did I love it because of my name (Sparks = Sparkle!), it has now become one of my daily mantras and I try to apply it to all that I do," Ms Sparks shared.
"When dealing with clients, team members or colleagues, my tip is to always try to listen, understand, exceed their expectations, and give them a reason to want to work with you.
"If you are looking after yourself nutritionally, your inner sparkle will shine through and that will encourage, motivate, inspire and uplift those who are around you. It's a proven formula: Good Health can bring Great Wealth," Ms Sparks said.
Sharing her business tips is not new to Ms Sparks. In 2011, after more than 25 years' working as a manager and owner of her own companies in the travel and event management industries, she decided to restructure and move out of a retail 9 to 5 job into a corporate/group environment now known as Spectacular World Travel & Events.
Her company continues to thrive and looks after a number of prestigious conferences, events, school and sporting groups and special interest tours.
Zoë says combining a love of small business and a passion for writing has enabled her to collate hundreds of tips she has learnt over the years.
"I successfully released my first book, 'Strive & Thrive' – 100 Tips to Ensure Your Business Success, in October last year," Zoë said. "And I had so much fun writing my first book, I decided to maintain momentum and write my second one and launch it this year."
When asked if there will be another book, Zoë smiled and said, "I do have a trilogy in mind, so watch this space."
Five tips from Zoë's latest book to ensure you and your business are performing at their best:
1. Find your passion: Being passionate about what we do is vital not only to our success but to our wellbeing, our state of mind, our health, and our happiness.
2. Read more: Whether it be books, media, blogs or the Internet, knowledge is power. Learning is something we should undertake on a daily basis.
3. Treat every setback as a gift or lesson to learn: Treat setbacks as opportunities to make your next attempt an astounding success, knowing you are now wiser and one step closer to achieving what you set out to do.
4. Be a good role model: Treat others as you would like to be treated. Ensure you treat people fairly, equally, and always look for ways to boost people's confidence and uplift them.
5. Be kind to yourself: Nourish your body with fresh foods, drink plenty of water, talk kindly to yourself in thoughts, and exercise regularly to ensure you are performing at your best every day.
Zoë travels the national and world stage spreading her message to assist others to be great leaders whilst still enjoying a healthy and wealthy lifestyle.
To learn more, visit
www.zoesparks.com