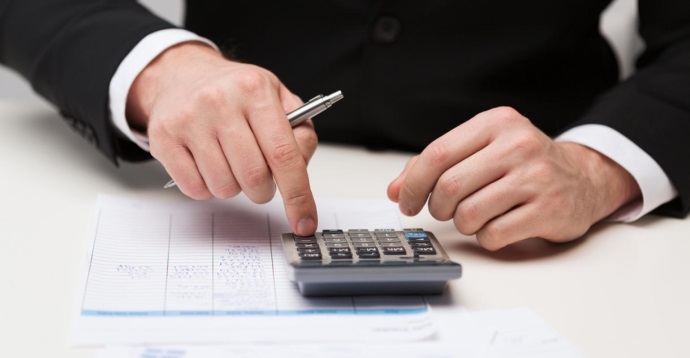 A business owner's time is often in short supply as they must handle many tasks, from employee relations and sales calls, to production and inventory control duties. Time can be so limited, so it is crucial to find ways to do things easier and quicker. If business time is streamlined, managers and employees have more time to indulge in activities outside of business.

One area a business owner can change to free up time is how they accept payments for the products or services they offer.
Paper Invoices and Cheques
A common way for businesses, especially non-retail ones, to get paid is through the issuance of paper cheques. Paper cheques can take a lot of time to handle, from the time they arrive in the mail until they get deposited into a bank. The process of accepting cheques for payment can take roughly 35 minutes per invoice according to studies that have been done.
Traditionally, the first step to getting paid is creating a paper invoice and sending it out to your customer. When the paper cheque arrives to pay the invoice, the envelope has to be opened and the information from the cheque has to be recorded to make sure the payment amount is applied the right account. The cheque then has to be bundled and taken to the bank for deposit.

When the monthly bank statement arrives, the cheque has to be reconciled with the statements to make sure everything was processed correctly into your business account. A study has shown that a business that issues 450 paper invoices per month spends an average of 260 hours a month handling the paper process for payments.
This process doesn't include the time you have to wait until the customer sends the payment after they have received the invoice or the time it will take the cheque to clear once you have deposited it into your account.
Employ Multiple Payment Options
Paper cheques will continue to be used to pay invoices and that won't end completely anytime soon, but you should start to use other options as more and more people and businesses convert to using electronic invoicing and payment systems to pay and track bills.

Some of the changes you can make include accepting credit cards, electronic payments, and using online services to transact payments to save you time and money.
Direct Debit Service
There are companies that provide direct debit services which you can use to make your invoicing and payment processing easier to do. Your customers have to agree that you will use the service to withdraw funds for money owed at a specified time every month or pay period.

A direct debit service also saves you time by allowing you to key in most of your customer's information into the system, so you don't have to retype it in every time you generate a new invoice. The accounting information for all your invoices and payments is automated and the information produced will integrate with many software and banking accounting programs.
Credit Cards
Setting up a merchant services account allows you to accept credit cards. You can accept the credit card in person, online, and over the phone. You collect your customer's credit card information to pay for the product or service and send it to the merchant services company. The merchant services company processes the credit card information and makes sure your banking account is credited for the amount owed.

Many merchant's accounting systems work with accounting software, so you can just download the information from the merchant services into your accounting software instead of typing it in.
Online Payment Services
Online services like PayPal and Nochex make it so customers can pay you online. These services let people use a credit or debit card to make a payment, and the online service companies processes the payment and deposit the money into your bank account (just like a merchant service company does). Doing the payment online frees you up a little, since you don't have to take the time and effort to physically process the debit or credit card information yourself.
Using multiple payment options allows your customers to pay an invoice in different ways that can free up your time, instead of relying on paper cheques and invoices.