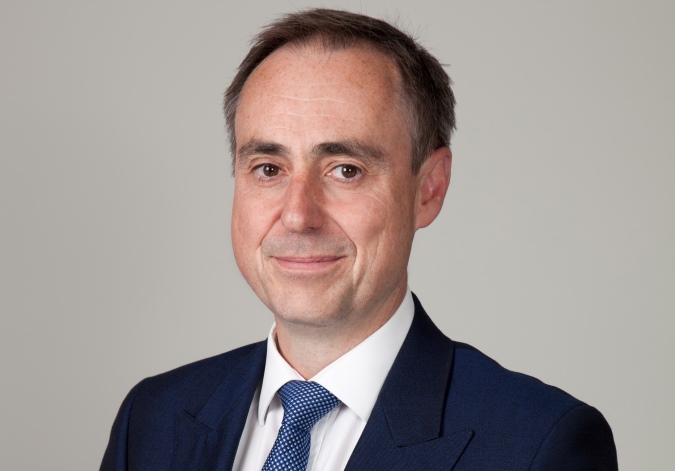 NEW YORK, September, 2017—Many of Europe's top manufacturing companies are expanding into new geographical markets in search of fresh business models and revenue streams. Meanwhile, we are all living through the age of disruption, both technological and geopolitical. These global upheavals are having a profound impact on the role of the general counsel within the manufacturing sector.
A new report by Forbes Insights, in association with global law firm K&L Gates, "General Counsel in the Age of Disruption," measures the impact of such changes, and sheds light on the new legal responsibilities and challenges facing general counsel. To capture these insights, the report draws from a survey of 200 general counsel and nonlegal senior executives, as well as qualitative interviews with general counsel in Germany, the U.K., France, Italy, Poland and Spain.
In this new and challenging climate, the most important job qualifications for general counsel are to possess international and geopolitical acumen, to understand collaboration and alliances, and to maintain the ability to handle technology-related risks. General counsel will also have to work hard to make sure that legal risks are factored into critical decisions about growth strategies, technology investments, and strategic partnerships. Although executives agree that the regulatory environment is continuing to intensify and become more critical to business success, only 27% say that legal risks are fully considered when making decisions regarding growth, a potential cause of real concern for businesses.
"General counsel are starting to function more like business partners," said Bruce Rogers, Chief Insights Officer at Forbes Media, "becoming deeply involved in strategy and risk management."
Tony Griffiths, European Managing Partner for K&L Gates, said, "K&L Gates is pleased to have partnered with Forbes Insights on what we believe is one of the most in-depth studies conducted on the pressures and challenges facing general counsel within the manufacturing sector. In addition to examining how factors individually and in combination such as regulation, emerging technologies, geopolitical shifts and global expansion have changed—and continue to change—the role of general counsel, this report provides an important understanding of the biggest legal challenges currently facing organizations in the manufacturing sector, including areas such as international trade, policy and regulations, and cybersecurity and data protection, among others."
Key trends:
* Intensifying regulatory environment. A clear majority of executives (94%) see an ever-increasing volume of regulations and greater significance of the impact of the regulatory environment on their organizations. And 53% of respondents rank the compliance and regulatory environment as the trend most relevant to their organization from a legal point of view.
* Growth by global expansion. A growing number of European manufacturing companies are revamping their international footprints, many increasing their presence in Asia, Eastern Europe and the Middle East. About one in five companies expect substantial or major shifts in markets, 15% in location of operations, and 22% in the workforce.
* Technology's transformation of manufacturing. Technological advancements are not only an opportunity—they're a considerable risk. Risks related to the Internet of Things (IoT) will only become more apparent with the introduction of self-driving cars or further use of robotics in the medical field, for example. By far the biggest risk and legal issue being introduced with technologies such as the IoT is cybersecurity. It ranks in the top three of the most important trends and as the area of legal expertise that will be the most needed over the next three years.
* Impact of technology on the supply chain. Myriad legal issues can arise from an agile and transparent supply chain, including the ability to vet all participants or ensure compliance with international labor laws. Besides compliance, the top two legal issues in this area cited by survey respondents are cybersecurity risks (58%) and data and information protection (54%). Digitized supply chains make it difficult for general counsel to keep tabs on the safeguarding and whereabouts of data as it traverses multiple, geographically scattered networks.

About this research
This report is based on a survey of 200 legal and nonlegal executives from the manufacturing sector conducted by Forbes Insights in May 2017. Seventy-six percent of survey respondents were either general counsel or top legal officers. They came from five countries: France, Germany, Italy, Poland and the United Kingdom. A majority of companies (82%) had revenues of €1 billion or more.
About Forbes Insights
Forbes Insights is the strategic research and thought leadership practice of Forbes Media, a global media, branding and technology company whose combined platforms reach nearly 75 million business decision makers worldwide on a monthly basis. By leveraging proprietary databases of senior-level executives in the Forbes community, Forbes Insights conducts research on a wide range of topics to position brands as thought leaders and drive stakeholder engagement. Research findings are delivered through a variety of digital, print and live executions, and amplified across Forbes' social and media platforms.
About K&L Gates
K&L Gates is a fully integrated global law firm with lawyers located across five continents. The firm represents leading multinational corporations, growth and middle-market companies, capital markets participants and entrepreneurs in every major industry group as well as public sector entities, educational institutions, philanthropic organizations and individuals. For more information about K&L Gates or its locations, practices and registrations, visit
klgates.com
.