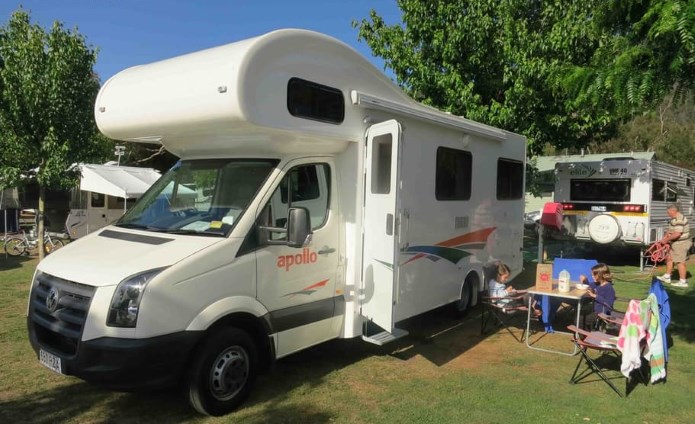 Have you finally saved up enough to buy a Winnebago? That's great news. Where are you located? There are several places where you can buy a motorhome, but did you know that some countries are easier than others? At the same time, there are also different techniques that you can use for finding great deals, no matter which country you choose from.
When you're shopping for your Winnebago, where is the country that is easiest to get to for great prices and good options? The following countries are well-known for being the most ideal locations for buying the motorhome of your dreams:
The United States of America
If there was one country that loves their motorhomes, it would be the U.S. The RV road tripping game has been strong in the U.S for years and it doesn't look like it's stopping anytime soon. People are continually planning dream road trips to get to know some of the nation's most iconic places. One can only imagine what this means for motorhome sales. It's one of the best places to buy quality RV's at great prices. Because there are plenty of dealerships, it's easy to find competitive prices so that you can get a cheaper option when you do enough researching and browsing.
Australia is a country that demands to be seen in it's entirety. With a variety of landscapes, it's no wonder that many locals love to explore from the comfort of their own motorhome, but so do tourists. While tourists will usually rent an RV, many local dealerships will make sure to have a lot of campervans and RVs in stock, making Australia a great place for buying motorhomes—there is also a lot of competition and prices are fair. Australia certainly gives the U.S. a run for it's money in terms of an RV culture.
While you will find plenty of Winnebagos in this country, you can bet that you'll also see an abundance of campervans. If you're in the market for a campervan, this is certainly a good country to consider shopping in. While you're at it, why don't you road trip in your brand new campervan throughout New Zealand? You can bet that it will be a trip of a lifetime and you'll probably find a great deal on that campervan that you've been eyeing.
Just as with the U.S., Norway is also a place where people love to road trip during their off times. It's also a beautiful country, so the road tripping lifestyle is big. If you're shopping in Europe, this may be the best country to choose from. While you can find good deals in other countries like Italy or Spain, you're going to want to watch out for quality. Plus, you won't have such a variety of top-notch RV's to choose from as you would in Norway.
Tips For Finding Great Deals
If you can get to any of these countries or you live there, you're in luck. They are well-known for great variety in their sales. If not, you may be wondering how to find a good deal on the motorhome of your dreams.
Here are some tips that can help you to save a bit of money while shopping:
* Wait for the off-season. If you know that people love road tripping during the summer and usually buy in the spring, avoid shopping in the spring. Wait until the traveling season is almost over or already over and then buy.




* Go to auctions or RV fairs. You'll find that at the beginning, you may have a hard time finding good deals. Just wait a while. At the end of these events, you'll find that many dealerships are looking to change up inventory and are willing to lower their prices. You can score yourself a great vehicle.




* Check out websites or classifieds. An individual may be trying to sell their used RV at a good price, just to get it off their hands. You'll have to be careful, but you could find a great motorhome in top shape. If you can get the engine checked before the purchase, it's a wise move to make, but do be open to buying from an owner themselves and not just dealerships.
Are you ready to start living the RV lifestyle? Consider buying from one of the countries above. If you live in Europe, you can visit Norway. If you're a Canadian, why not hop on over to the U.S.?

Either way, there are ways for you to find good deals on campervans, so take your time and do your research and that Winnebago you've been wanting, could become yours. Wherever there is a strong RV culture, there you will find an abundance of options to choose from.