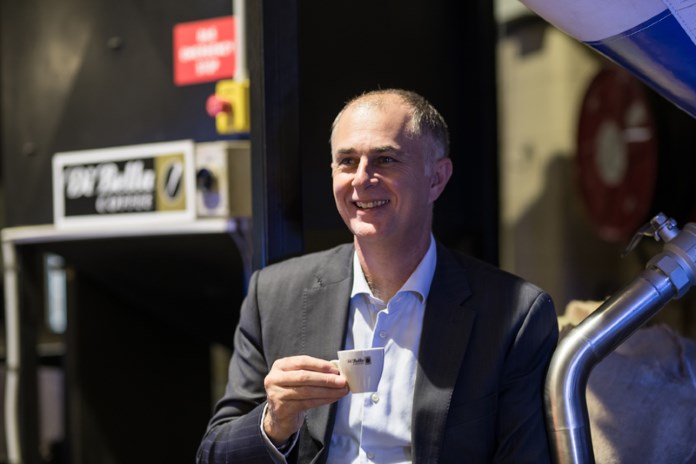 Di Bella, roaster and supplier of Australia's finest coffee is consolidating its position in the Australian coffee industry with the merger of four national and international coffee brands to become the second largest roast and ground coffee enterprise in Australia.
Darren Dench, CEO of the new entity explained: "Di Bella now encompasses four exceptional coffee companies with significant coffee roasting and blending expertise: Di Bella Coffee, Roasting Australia, Di Bella USA and Evolution Roasters."
The company decided to restructure and consolidate so that it was better positioned to continue its growth trajectory. This new model allows the company to scale up for new markets, opportunities and partnerships without losing their core focus on craft roasting.
Additionally, they will be able to continue offering clients their bespoke customised blending services and micro-roasting capabilities across key channels – independent food service, office market and in-home market.
"Di Bella has always been a coffee-of-choice for discerning coffee drinkers. As a brand our unique selling proposition has been both our Crop to Cup philosophy and our bespoke roasting capabilities. Bringing these together into one larger entity means we can leverage larger roasting capabilities from our different plants, as well as ensuring that the product and service, the true star of our brand, is more widely available as we expand into new markets and new market segments," said Mr Dench.
The company works hand-in-hand with a number of communities sourcing the pure green beans from leading growers around the world that deliver beans farmed under ethical and sustainable conditions.
"We know that coffee is similar to wine in that individual characteristics work together to create blends with different notes and tones. Without skilled roasting, the coffee bean doesn't shine and flavour complexities collapse or disintegrate," said Mr Dench.
"For us at Di Bella, our focus is on bringing these different blends to the discerning consumer whether at home, at work, or when out dining at restaurants and cafes."
Phil Di Bella, founder of Di Bella Coffee in 2002, agreed with Darren's comments and said: "I am excited about the new possibilities that this merger offers and I believe that the integrity of the bean and the authenticity of the Di Bella coffee range will create exceptional opportunities for this new unified and integrated coffee company to grow, expand and diversify.
Di Bella currently produces 3,480 tonnes of coffee per year which equals 150 million cups of coffee served.
About Di Bella
Di Bella is Australia's leading coffee roaster and supports ethical and sustainable producers. These relationships provide access to the world's finest coffees and are an important part of delivering the Ultimate Coffee Experience. Di Bella is proudly owned by Retail Food Group (RFG), Australia's largest multi-food franchise operator.
Di Bella strives to employ individuals who align with its company culture, values and objectives. Di Bella's Crop to Cup philosophy pays tribute to the farmer and their crops through their artisan roasting capabilities. This results in premium roasted coffee being delivered to the barista allowing them to extract the unique flavours from the blend of origins.
For more information on Di Bella, visit https://dibellacoffee.com/ or follow their journey at https://www.facebook.com/DiBellaCoffee or https://www.instagram.com/dibellacoffees.