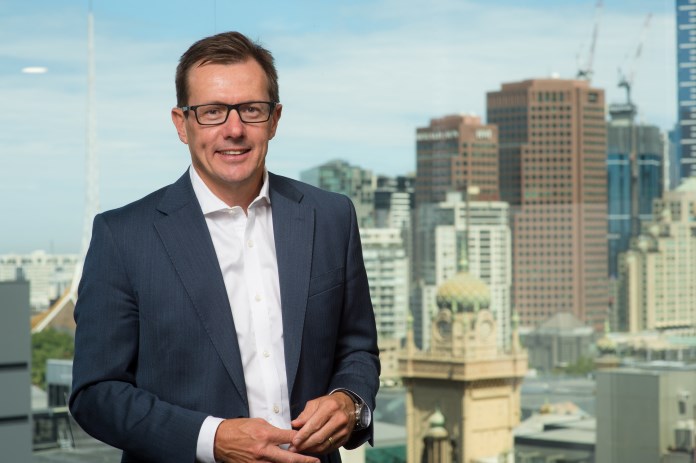 Launch of New Strategy in Australia
Sydney/Melbourne, Australia - 12 July 2018 - Today, Cisco is announcing its further commitment to supporting Australian small-to-medium businesses (SMBs) on their digitisation journey with the launch of its dedicated SMB strategy.
According to a recent IDC survey commissioned by Cisco, SMB is the fastest growing segment globally and the Australian SMB market is currently growing at 7.4 per cent. This is something Cisco hopes to further evolve through its commitment to digitising the SMB sector and supporting owners and operators as they grow.
As part of the wider strategy announced today, and to address the challenges faced by SMBs when it comes to digitisation and security, Cisco has delivered a portfolio of products that offer simple, secure and reliable enterprise-class end-to-end solutions. These solutions have been designed to give SMBs high levels of protection, automation and efficacy, which are fundamental to survival, growth and expansion. This suite of products, Cisco START, includes Cisco Meraki, Cisco Umbrella,and Cisco WebEx.
Cisco currently supports approximately 50,000 SMBs across Australia and is investing in different routes to market to reach over 2 million SMBs. These routes to market include traditional channels like value-added resellers, service providers and managed service providers to alternate channels like retail and also a digital commerce marketplace.
"Small business plays a crucial role as the backbone of our Australian economy and represents a fast growing IT market," says Ken Boal, Vice President of Cisco Australia and New Zealand.
"Small businesses are seeking competitive advantage through digitisation. As they build their digital infrastructure, security must be more than an afterthought as SMB's are constantly targeted, especially those who work with larger and global companies.
"We have traditionally focussed on large and medium enterprises, but we are now shifting our investment and commitment to small businesses. To better serve the needs of our small business customers, we have worked with our partners to build a portfolio of products and an e-commerce platform that provides them with easier accessibility to these solutions to support them on their digital transformation journey, " concluded Mr Boal.
Nykaj Nair, Head of Small Business for Cisco Australia and New Zealand said,

"Being a trusted advisor to SMB's is critical to succeed in this diverse and fragmented market. Cisco is making massive investments in building capability and capacity within their channels/routes-to-market so that they can build trusted relationships with SMB's and help with digitisation at scale."
To learn more about Cisco's SMB solutions, visit the Cisco Start website.

About Cisco
Cisco (NASDAQ: CSCO) is the worldwide technology leader that has been making the Internet work since 1984. Our people, products, and partners help society securely connect and seize tomorrow's digital opportunity today. Discover more at newsroom.cisco.com and follow us on Twitter at @Cisco.
Cisco and the Cisco logo are trademarks or registered trademarks of Cisco and/or its affiliates in the U.S. and other countries. A listing of Cisco's trademarks can be found at www.cisco.com/go/trademarks. Third-party trademarks mentioned are the property of their respective owners. The use of the word partner does not imply a partnership relationship between Cisco and any other company.