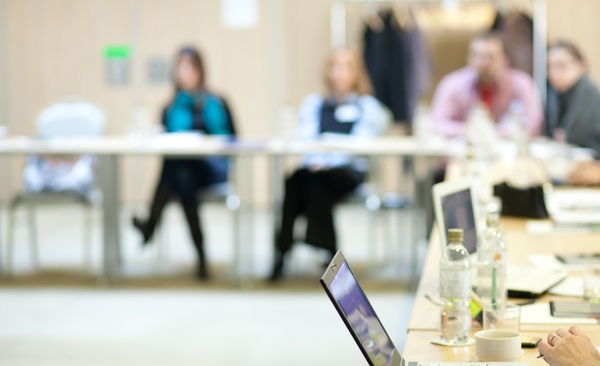 Communication has never been more important for businesses than it is in the modern age. It doesn't matter if you're a brand-new startup or have been running a legacy business for over a decade, the critical nature of communication has become the norm. Consumers now expect high levels of interaction with the businesses that they buy from, and your phone has the potential to be the most important piece of office equipment that you own. As those consumers continue to become more and more mobile, so too does your business gain a whole new level of flexibility and mobility, as long as you're using your phone in the right way. Here's how.
Better equipped staff
The smartphone is the most important tool of your sales team. This can include alternative devices as well, with tablets and PDA devices acting as peripheral add-ons. These tools enable your sales department to remain in constant communication no matter where they and in an incredibly wide variety of ways. This goes much further than basic phone calls, and also goes beyond the limitations of paper trails. When your phone is capable of sending emails, collaborating on documents, diary management, and so much more, all from anywhere in the world, it gives your business a much greater opportunity to spread out, but remain in close contact. And when so much of sales is dependent on the visual, the modern smartphone's ability to act as documentation and presentation device is not to be understated.
Improved response time
There are an endless number of articles, think pieces, white papers, and academic studies that discuss the role of, and importance of, social media for businesses in the digital era. If the smartphone has changed the world, it has done so partly due to the parallel rise of Facebook, Twitter, and the rest. These platforms have been a boon for both businesses and consumers. Customers like interacting with the businesses that they spend money with, and they like brands. While that's not new information, the ability of social media to allow constant, 24-hour interaction with customers anywhere in the world has become the most essential online resource for your marketing department. Your phone allows you to maintain a higher level of accessibility between customer and business, no matter the time of day. This level of interaction means that you can respond instantly to any comments and messages, be they positive or negative. This gives you a much greater element of control when it comes to managing your branding, and in the modern age, that branding is more important than ever.
Actual phone calls
You might think that a plain conversation on the phone is a little bit outdated these days. Between chat boxes on your website, Facebook Messenger and emails, there's a prevailing notion that the phone conversation is dead. However, phone calls can actually be vital when it comes to answering customer queries or even to complete sales. Phone calls are able to build trust in ways that anonymous feeling text-based messages are incapable of. People use phone calls when they have either an urgent matter to discuss or something complicated that might result in several back-and-forth emails rather than a two-minute conversation with your customer service department.
Phone calls have also become much cheaper than they used to be, and with apps available like Viber that allow for cheap calls to anywhere in the world, as well as end-to-end encrypted video and messaging as well. You can now answer those all important queries at any time of day, and whether your client is in Australia, Scandinavia or India (https://account.viber.com/en/call-india), you can easily keep your costs down. Phone apps like Viber also give you the option of making one-off payments as a cheap option, or you could opt for a monthly subscription plan that will reduce your costs even further.
Lower your costs, increase your agility
The most important benefits that phones give your business is agility and efficiency. The amount of time that you and your employees can save when it comes to replying to emails, updating social media, or crafting presentations while on the move, translates to reduced costs. Not only are there the benefits of reducing paper trail waste, but there are also three main areas where that improved agility benefits your company structure.
* Easier transactions: Having a mobile payment system rather than a dedicated till or POS system in-store negates many of the issues facing both e-commerce and brick and mortar stores. These enable you to manage your accounts better, and also reduce the fees that are incurred through more traditional banking systems.
* Working while travelling: Not only do phones make it easier for companies to keep in contact with satellite and remote workers, but it's also possible to make your team much more connected and organised through shared documents that enable far greater calendar and diary management. With cloud platforms now available at the touch of your phone's screen, you can keep your company in sync, whether they're in the office or out on the road.
* Reduced costs: Going paperless is the goal of many businesses in a time where sustainability and eco-awareness are becoming positive factors for any business brand. Going paperless also reduces your costs while allowing for much greater mobility. The speed at which documents can be shared, edited and worked on together in real time, reduces wasted hours spent waiting for your inbox to fill, and when time is money, reducing wasted time is essential.
If your business wants to focus more closely on the concept of mobility, then paying more attention to the abilities of your phone can make the difference between a profit-generating quarter and a loss-taking one.
Workplaces have evolved at an astonishing rate, and there are a wide variety of apps, add-ons, and built-in tools that mean your phone is the most valuable tool for your business. As BYOD culture becomes more ubiquitous, as technologies continue to grow and evolve, and as modern consumers shift their priorities when it comes to the brands that they support, your phone has never been more important. Many people refer to the integration of the smartphone with business as a trend, but that is simply no longer true. It is now a reality, and your business is falling behind if you're not making full use of the potential benefits.