Winter has finally thawed and spring is upon Australia, so that means that wedding season is well and truly underway. Whether you're counting off the days until you tie the knot or you're still in a planning phase, having a bit of inside knowledge can help make your path to the married life just that little bit smoother.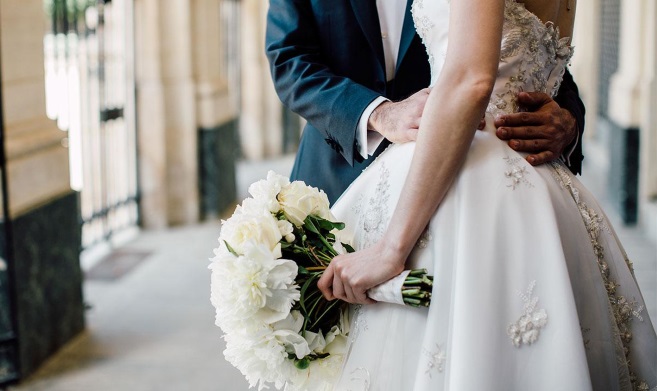 One thing many couples fail to consider in the run up to the big day is taking out a wedding loan, and it's confusing as to why. Weddings put an enormous financial strain on a couple, and a loan can help you spread that out over a much longer period of time. If you've never given a wedding loan any though, read this article from Rapid Loans and plan smarter.
When even a little costs a lot
The average Australian's wedding has never cost so much. With many estimates putting it around $36,000, and some outliers pegging it as high as $60,000, tying the knot with even some of the trimmings has never been more expensive.
Even with the rise of a more casual wedding culture the cost has failed to go down. Those oh-so-trendy bohemian wedding dresses you see pop up on Etsy and in wedding catalogues aren't a cheaper alternative. While they may lack the frills and the embroidery, one thing they definitely retained is the multi-thousand dollar price tag.
Unless you're willing to have a very long engagement and save diligently, or you're looking for the absolute bare bones ceremony, you may want to consider taking out a wedding loan.
Covering your hidden costs
You may budget as well as anyone out there and be very strict with yourself on the catering, venue hire, flowers, costumes and more, but with an event as big and complicated as a wedding you're always going to be caught off guard.
There are tonnes of little charges that add up to some very big bills over the course of a wedding. If one of you is changing your name, that's an additional charge. If you're having printed orders of service at the ceremony, that's an additional charge. Giving wedding favours? Hiring a ride for the bridal party from the stylist to the ceremony? Holding a bucks and/or hens night? All of these are additional charges. Unless you leave a significant amount of headroom in your budget, you're likely to find all of that evaporating pretty quickly in the final sprint to the big day, forcing you to come up with the cash at the last minute.
A wedding loan can help you stave off this problem, not only giving your wedding funds a big boost but allowing you to call it in at short notice once you realise you're going to fall short. Choosing an efficient, effective loan provider can mean that you're able to get the money you need even with a couple of days, allowing you to address hidden charges as they appear.
Talk to a Rapid Loan consultant today to find out how we could make your wedding planner smoother and easier.