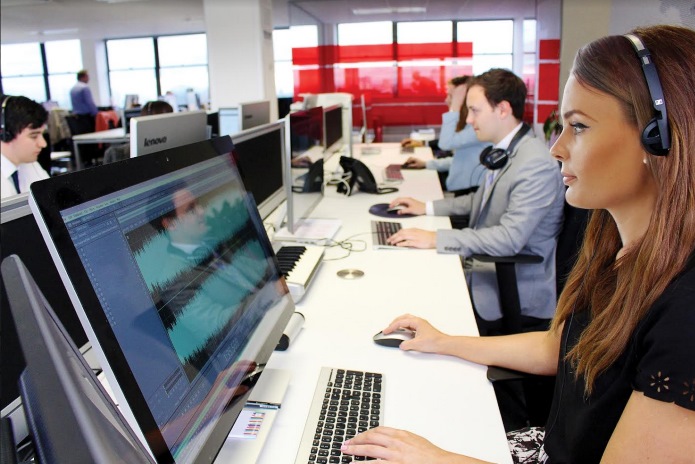 Businesses can learn a key marketing lesson from the TV oldies, according a prominent audio branding expert.
A study conducted by PHMG has found Australians consider Happy Days as TV's most memorable theme tune, highlighting the enduring appeal of a strong, appropriate audio brand.
It received 34% of the vote in a new survey, conducted among 1,000 Australian consumers, way ahead of competition from more modern shows The Simpsons (14%) and Friends (10%).
Recent hit Game of Thrones polled 7%, while Neighbours won the battle of the soaps, with 6% to Home and Away's 3%.
The fact that the theme tune from Happy Days – which originated in the 1970s – still resonate most with the public today underlines the power of music in building a brand. Further research has found that audio is more powerful than visuals when used in marketing, so businesses can improve memorability and reinforce core values through the appropriate use of music.
Daniel Lafferty, Director of Music and Voice at PHMG, said: "The fact that Happy Days still sticks in the memory more than 30 years after its last episode was recorded might be a bit of a shock, but it only highlights the power of a strong audio identity.
"Our sense of hearing is particularly effective in provoking emotional recall – in fact, it is a more powerful emotional sense than our sight – so sounds often help us to remember particular feelings or moments in our lives. Happy Days was successful in using a theme tune that captured the essence of the programme, making it far more memorable as a result.
"Businesses can learn a strong lesson from this. Too often, companies focus entirely on visuals when thinking about marketing, but sound can often be more powerful in establishing a brand identity and building a connection with customers. Using music that is designed to reflect brand values - whether over the telephone, on premises or in TV and radio advertising – can have a big impact on brand recall."
Australians were also asked to name the most memorable film scores, with the Star Wars series finishing as a clear winner after collecting 28% of the vote. The James Bond films took 19%, while Titanic finished with 12% and Saturday Night Fever with 11%.
Lafferty added: "The Star Wars series developed a clear audio identity right from the start and this has been maintained over the course of many years. Despite many changes in the films themselves, they have remained largely consistent in the way the brand is communicated through sound and this has helped to make it a mainstay in popular culture."
For further information about PHMG, please call +44 800 408 1451 or visit their website at: phmg.com.
About PHMG
PHMG is the world's largest audio branding agency, with offices in Manchester and Chicago, and more than 32,000 clients in 39 countries worldwide, including the likes
of Coca-Cola, Audi and Adidas.
PHMG makes companies sound as good as they look with custom-made audio branding using world-class music composition, voice artistry and script writing talent.
Formed in 1998, the company has grown to more than 400 employees across the UK, the US, Canada and Australia.