Have you ever been in a retail outlet looking for help and had no way to figure out who worked there?

True story. Last week I had some spare time so I headed off to a cafe in a bulk goods warehouse complex looking for a snack. The coffee and worker's meals place existed only for the people shopping at or working in stores like Nike, Harvey Norman, Autobarn and Bunnings. Standing behind the counter, the very nice young lady took my order wearing her street clothes. Once she emerged from behind the counter she was no different from the customers. She was assisted with food preparation by a middle aged man wearing the outfit that he probably wears to chop wood or deweed the garden on weekends. Specifically, his food preparation work wear was a lint laden black tee shirt over an old pair of blue denim Levi's with wear marks outlining his wallet in the back pocket and cuffs that had broken loose and now scrape the ground behind his heals.

That sight alone permanently destroyed my confidence that the food would be edible. None of the signage out the front or the pleasant interior, could unsee the sight of a man dressed as a bogan without an apron touching food that I was expected to eat.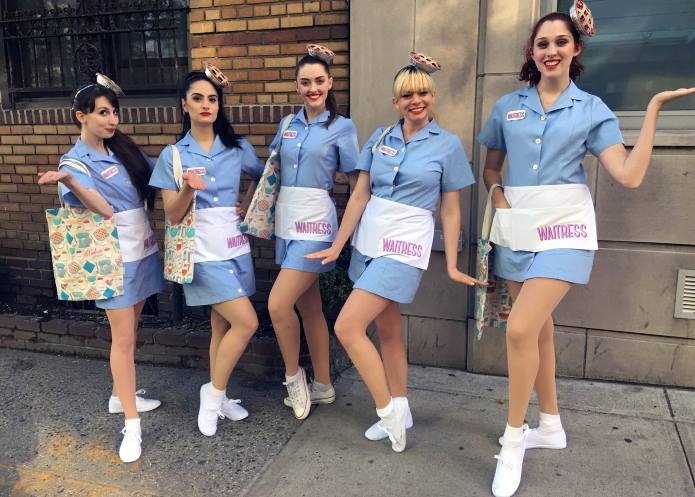 Contrast my cafe man experience with these young ladies who wear work attire that suits their roles and immediately and unequivocally shouts out that they are there to help customers and not to poison them like "Typhoid Max" in the industrial cafe. Sure this image is a cliché but it does make the point that people in all industries but especially hospitality, health and retail businesses need to present a positive image.
Corporate branding is more than a logo or a letterhead. Corporate branding must start at the business name and continue along the chain of command in each and every customer facing aspect of every business. Perhaps the best role model for people looking to establish or maintain a positive, unifying and confidence building identity, would be any Australian Police Force. Training is consistent throughout the organisation, the appearance of vehicles, premises and police officers themselves leave no doubt that they mean business.
Whether your business is a cafe, a retailer or a bank or a local service industry, you should create and insist on a style that is continuous and mandatory. Customers will know who to look for when they need help, your brand will follow all of your staff as they go about their duties and workers will gain a sense that they are part of a team working for a common purpose.
To get an idea of how corporate apparel has changed from the days of overalls or lab coats,
visit NNT Customised
.
When a business creates and sticks with a corporate branding strategy, they will be well along the way to success. Customers will instantly feel like that are dealing with a "real business" rather than a second rate pretender. There must be a study somewhere that proves that when people approach a service provider who fits their perceived expectations of the industry, that they will be more receptive to accepting their advice when making business choices.
Do some industrial research and consider whether your employees and your business assets could do with refurbishment.