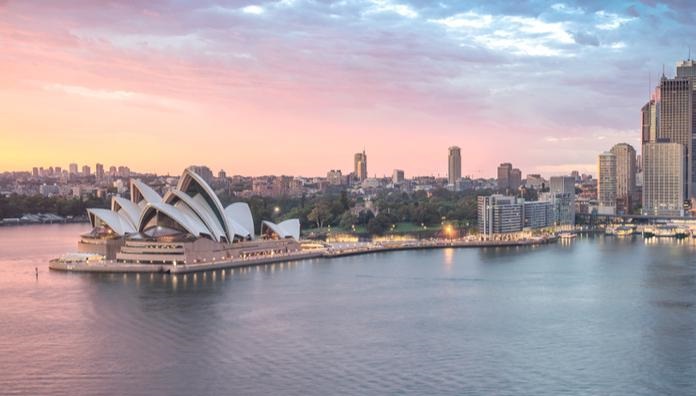 Here's a Comparison of the Cost of Living in Australia Compared to the Rest of the World
It shouldn't be a surprise to know that a large number of people are planning to move to Australia. It is an attractive country for both, working and living. It is safe, economical, and promises a secure future for its younger generations. Considering these facts, it is wiser to have an idea about the cost of living in a new location.
Potential residents coming to Australia are either completely unaware about the finances or they overestimate the cost of living.
So, in order to brush off these concerns, this article will highlight all that you need to know about how much the cost would be for living in Australia.
Cost of living in Australia
As far as living expenditure is concerned, Australia may prove costly for its new residents. There's no need to be worried though. The expense of living in Australia depends on the city that you decide to live in.
The following list highlights the expenses that can vary from city to city:
* Utilities (Electricity, Internet, Gas, etc.)

* House Rent

* Groceries

* Health Insurance

* Transportation
Generally, your cost of living will be around AUD $2500-3000/month when you consider the above mentioned priorities.
On a yearly basis, the cost of living should be around AUD $35000-40000. However, this again depends on your destination of choice. Cities like Melbourne, Sydney, or Canberra are more expensive as compared to the rural areas of the country.
Other factors that can change your living expenses are the size of your family, individual lifestyle, and other plans for accommodations.
Let's Make the Comparison!
Australia vs. USA
You might think that USA is a more affordable option than Australia. But that is far from the truth. It ranges from city to city.
Let's take the example of New York City. The living costs as compared to Sydney are relatively high. Consumer prices and rent prices are 26.16% and 65.18% higher than in Sydney respectively. The costs are comparably lower when it comes to Houston where consumer prices are 25.10% and 43.80% lower than in Sydney respectively.
Australia vs. Europe
In the case of London, UK, Australia is comparably more affordable. The consumer prices in London are 6.73% higher and its rent prices are 16.39% higher than Sydney.
The consumer prices in Paris, France are 8.88% higher than in Sydney. However, the rent prices are at least 26.51% lower than in Sydney.
The consumer prices and rent prices in Berlin, Germany on the other hand are 15.97% and 90.17% lower than Sydney's.
This is the complete opposite for Geneva, Switzerland, where the consumer prices and rent prices are 55.10% and 15.80 higher than Sydney respectively.
Australia vs. Asia
In Japan, Tokyo's consumer prices are 8.96% higher than Sydney. But the rent prices are 67.16% lower than in Sydney.
In Seoul, South Korea the consumer prices are 3.10% higher than Sydney, while the rent prices are 100.32% lower than Sydney.
Consumer prices in Shanghai, China are 58.23% lower but the rent prices are 80.98% higher than in Sydney.
In Tel Aviv, Israel, the consumer prices are 2.60% higher in than Sydney but the rent prices are 47.28% lower.
So, Should You Move Down Under?
Now that you know where Australia stands as compared to the rest of the world, you can decide whether you want to move there or not. If you believe you have the resources to transfer money and live comfortably in Australia, you shouldn't think twice. If you think that won't be the case, then you can always try other options!
But whatever your decision might be, we believe in you!