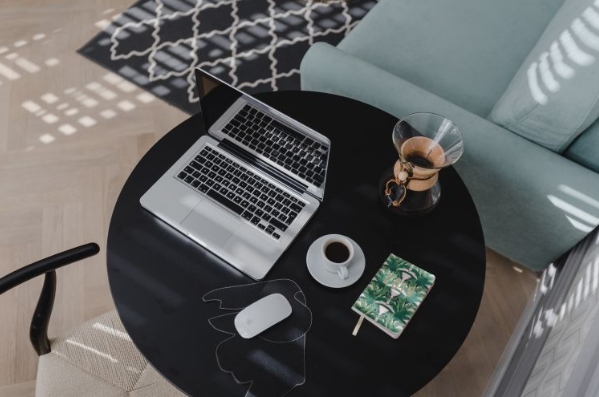 Are you fed up of being stuck in the rat race? The long commutes to and from work, being micromanaged by an angry boss, and spending the best years of your life earning lots of money for a faceless corporation? You're not alone, millions of people across the globe have decided to pack in their day job and go it alone instead, working on something they much prefer and gives them far better job satisfaction. Starting a business is a good way to go, the only trouble here is that it can take a significant sum of money to get started. Freelancing on the other hand enables you to earn cash pretty much right away, from home and without a whole lot of extra expenses. Here's what you need to know about going freelance.
Start off part time
If you're fed up with your job, it's tempting to want to quit there and then so you never have to deal with it again. But it's risky doing that, particularly if you want to become a freelancer as it can take a little time to pick up. Start off by building up your reputation by working part time or around your current working hours. Join a freelancing website, and do as much work as you can so that you're improving your score. A good score means clients are more likely to choose you to work with when you bid on their job. It also gives you chance to secure some of your own clients, that way you have some form of job security and income when you eventually quit.

Get your finances right
While making the change might mean a drop in money at first, in time you could end up earning far more than you did as an employee. When you work for a company on a set wage, you're always going to earn that amount regardless of how much work you do during your hours or how hard you work. As a self employed person, your earnings aren't capped so essentially the sky's the limit. Just be aware that it can take time to properly get the ball rolling, make sure you can afford to pay your bills on slower months or in the beginning, Having some savings as a buffer can be invaluable.

Keep it professional
As a freelancer, you don't have to get up at the crack of dawn, put on a suit and go to work in a fancy looking office to earn your living. However, you're still a professional and what you do is your livelihood, so you need to run your affairs as a professional business would. Get the right software, accounting programs will keep your finances in order, and email software can help to keep you efficient and productive. Depending on what you do, you might need software to send large files such as videos, photos and text to clients. Work out what you need, and be sure these things are all in place. You might also want to renovate your home office space, making it a pleasant place to spend time and encourage productivity.
Have you made the leap from worker to freelancer? What advice would you give to others looking to do the same?