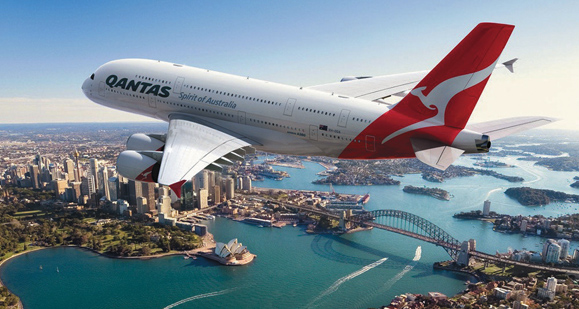 For decades, Australia has been known as an ideal tourist destination due to its unique tourist attractions and remarkable natural beauty. But aside from that, Australia has also become an excellent place for employment. Best of all, more and more foreign nationals are choosing to stay in Melbourne, Sydney and other Australian locations permanently.

Due to the fact that Australia is in need of more talented people in different industries, such as the Engineering and Medical sectors, the government has made the immigration of skilled workers a priority.

So if you are a skilled worker looking for better work opportunities, Australia should be on your destination list. With the country's unprejudiced skilled immigration system, you won't regret staying here permanently.

Here are three potential pathways to your Australia skilled migration dream.
1. Skilled Independent Visa Subclass 189
The Skilled Independent Visa subclass 189 is one of the Permanent Resident (PR) visa programs under Australia's skilled migrant scheme. This is the ideal program for you if you don't have a nomination from any Australian territory or sponsorship from a family or relative.

You will be granted with this visa if you meet all the eligibility criteria and possess the ability and skills to contribute greatly to the growth of the country's economy. You will undergo assessment for several factors like age, educational attainment, language proficiency, and relevant work experience, and be given points accordingly.
As a holder of this type of visa, you can:
Live and work anywhere in Australia

Travel within the country without any restrictions

Work for any sector

Apply for citizenship after an uninterrupted stay of 3-4 years.
Also, you will be granted with:
An official permit to accompany any family member

Medicare sponsors

Free education for your kids

Employment benefits for your spouse
Lastly, you can easily sponsor eligible relatives to acquire their own PR visa someday.
2. Skilled Nominated Visa Subclass 190
As the name implies, the Skilled Nominated Visa subclass 190 is your ideal visa type if you are nominated by any Australian territory or state. That means good news for you if your skill is of high demand in certain areas in the country – you will be nominated by that particular territory and sponsored with PR visa 190.
As a holder of this 5-year permanent visa, you can:
Migrate to Australia

Enjoy benefits as a permanent resident

Work for any sector, but just within the State that nominated you


3. Skilled Regional (Provisional) Visa - Subclass 489
There are regions in Australia with a low population, which means they find it difficult to grow and develop. Thus, the government is in search of foreign skilled individuals they can nominate for a permanent resident visa through an immigration program known as the Skilled Regional (Provisional) Visa - subclass 489.

If you are granted this type of visa, you can live in the country for four years and apply for permanent residency, provided that you have met all required conditions. Also, you and your dependents can study in a predefined Australian zone as well as travel throughout the country during the validity of your visa.
Some of the prerequisites for you to apply for this type of visa include:
Being under 45 years old

Relevant work experience of at least three years

Eligible score

A holder of a Bachelor's degree
You can also incorporate family members into your visa application, such as your partner, kids, and relatives.

Migrating to Australia is a huge step to take, considering the fact that you will be leaving your comfort zone and settling in a new environment. But to ensure the success of your visa application, getting help from a full-service immigration company is a smart move. They can be your best partner in elevating your career and making your dream of migrating to Australia a stress-free and convenient reality.

After taking their "Free Assessment" service, they will guide you in every step of the visa enquiry and acquisition process. The best thing about seeking help from these professionals is that they will only accept your application once you have met all the necessary criteria, and they provide a money-back refund.
AUTHOR BIO
Bevan Berning is an Immigration professional and owner of Pathway Visas, an Immigration Agency dealing mostly with skilled immigration to Canada and Australia. Bevan's enthusiasm for the industry has kept in the Immigration field for the past seven years. Bevan is South African by birth and has been residing in Dubai for the past eight years.