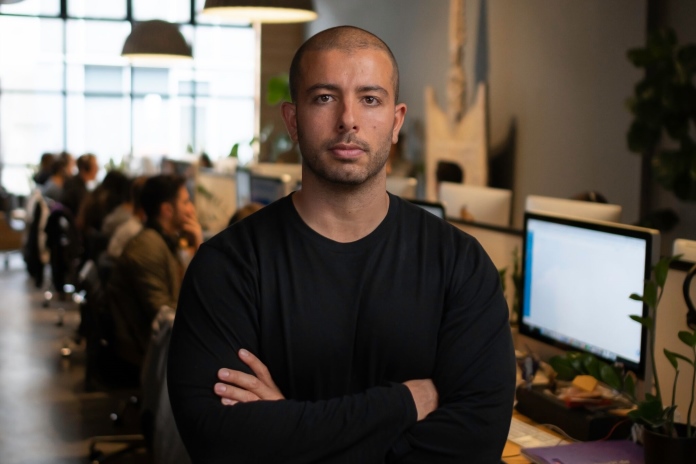 Founder of Australia's fastest growing digital marketing agency launches new book giving business owners a license (and the tools) to sell.
Australia, 30 January 2019: Leading digital marketing expert, Sabri Suby, CEO of Australia's fastest growing direct marketing agency, King Kong, has written the quintessential, tell-all business book which guarantees all the spoils of the digital marketing war to those who follow its lessons.
Part tell-all guide, part motivational war-cry, Sell Like Crazy recognises that most businesses are started by a practitioner who excels in their area of expertise but are now trying to turn their craft into a business. It covers every facet of digital marketing, including:
* Sabri Suby's proprietary 17-step secret selling system
* The single best way to instantly attract dream clients
* How to outsell your competitors; even the industry giants
* How to generate thousands of leads by positioning yourself as an authority, even if no-one has heard of you
* Magic Lantern Technique that turns complete strangers into high-paying 'dream clients'
* Four-step sales funnel guaranteed to take prospects from Tinder date to Netflix and Chill, fast!
"Readers will learn battle-hardened tactics that are proven to work on businesses of any size, in any industry. I have personally used this secret selling system in 167 different industries – from dentists to dog walkers, pizza boys to property developers - to generate more the $400 million in sales for me and my clients, said Sabri Suby.
"These strategies can dramatically grow sales, in many cases without spending a dollar more on advertising than they already are. I guarantee if any business owner follows this guide, they will experience a veritable downpour of customers and genuine leads," he continued.
Throughout the book Sabri illustrates the path to success with real-life case studies where he's used the exact same selling system to supercharge their business, like, Breathe Education, a Pilates instructor training company which Sabri helped grow by more than 700% in 12 months.
With his book, Suby hopes he can give small businesses and start-ups that aren't in a financial position to work with the likes of his award-winning digital marketing agency, King Kong, a true competitive advantage.
"I receive letters and emails every day from business owners who are desperate for help with their business and now, through Sell Like Crazy, I hope to achieve for more businesses around the world what I have already done for me and my clients," explained Suby.
Sabri Suby was by no means a born salesman. It was a learned skill, and now a muscle he exercises daily. He wakes up thinking about opportunity and goes to bed dreaming the same. Sell Like Crazy, is the book on digital marketing that guarantees to turn anyone with drive and determination into a top salesman, essentially handing them hundreds of leads and the exact system to convert them to sales, by the end of the read.
Sell Like Crazy can be purchased on Amazon from the 30th of January 2019.
About the author of Sell Like Crazy, Sabri Suby:
Sabri Suby is the founder and CEO of King Kong, Australia's fastest growing full-service digital marketing agency that has disrupted the digital marketing space by shunning vanity metrics, regarding only true ROI as a measurement of success. Sabri strongly believes that vanity metrics - impressions, clicks, likes, shares, follows - don't mean a thing unless they convert into sales.
Launched in 2014 out of Sabri's home, as a completely bootstrapped serial entrepreneur, digital marketing agency King Kong has grown to become the agency to watch, named Australia's fastest growing full-service digital marketing agency for the second year in a row, coming in at 28th on the Australian Financial Review's (AFR) Fast Starters List, and also on the Smart50 list. This recognition has proudly been achieved by applying the same methodology that it teaches and implements for its clients and now through Sell Like Crazy, the rest of the world.