Running a business isn't an easy job. That's not to say that it can't be fun and rewarding, because it can be, but these benefits don't come without challenges along the way. Unlike employees in typical nine to five work, business owners have to build themselves up from scratch, creating their own tasks and processes, while sticking to a myriad of rules and laws. This is a struggle for anyone, which is shown in the high number of
businesses
that fail each and every year. To avoid becoming one of them, here are fifteen challenges you must prepare for.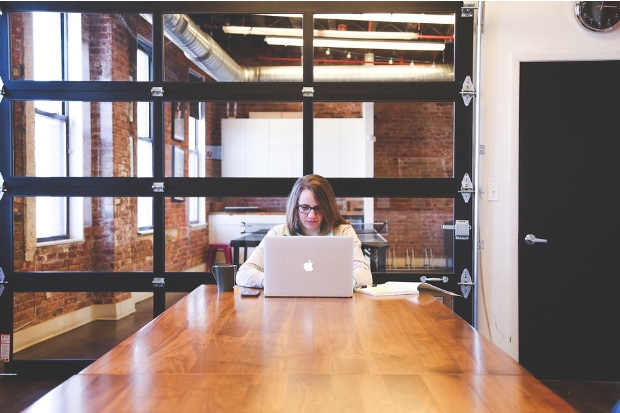 1. Choosing What To Sell
Before much else is possible in business, you must decide exactly what it is you want to sell. Whether this is a service or product, you should ensure that it is profitable, with a unique quality or feature that allows it to stand out against similar options on the market. Conducting market research can help you to identify a prosperous niche or spot an issue that requires a solution. This is complicated and time-consuming work, which is why some choose to delegate it.
2. Too Little Startup Capital
Running your business can prove to be incredibly profitable, but there will be investments to be made before you start earning money. Underestimating how much cash will be required here is a significant problem that can leave you without all of the tools and equipment you need to get things done. To save some money along the way, you must start as simple as you can. Avoid any unnecessary luxuries to begin with and always check your budget before you buy anything.
3. Borrowing From Loved Ones
Borrowing from a bank or other lender isn't always easy, but that doesn't mean that you should turn to your friends and family for financial support instead. When you secure a loan from a third-party, it shows that you've done your homework and that your idea is potentially profitable. After all, banks don't just lend to anybody. Your mum, uncle, or cousin, however, are more likely to give you cash because they love you. This means they won't spot gaping holes in your plans.
4. Building A Support Network
New businesses take a lot of time and commitment to get started. You'll need to make some pretty major sacrifices and invest hours of your time. Even when you're not physically at work, you'll have it running around in your head. This may put a strain on your personal life, which is why you need the support of your loved ones before doing anything else. When you've had a rough day, your friends and family will pick you up, but only if they are on board with your plans.
5. Maintaining A Healthy Balance
Starting and running a business takes a lot of time, but it definitely shouldn't take all of yours. Working every hour of the day just isn't healthy and can lead to a number of physical and mental health issues, as well as a lack of productivity and motivation. For this reason, you must set and stick to reasonable work hours. Ensure you give yourself plenty of spare time to exercise, eat healthily, and have fun. Delegation and outsourcing tasks can make this easier.
6. Learning When To Delegate
There are certain tasks and decisions entrepreneurs simply must be involved in. However, there are many more you can leave in more capable hands. As a business owner, you must learn which tasks require your attention and which don't. More complex work, like search engine optimization or bookkeeping, can be delegated to an accountant and an SEO agency. Letting go of the reins is hard, but if you want your business to survive and thrive, then it is necessary.
7. Hiring The Right Employees
In the earliest days of your business, you'll handle most of your work yourself, outsourcing only a few jobs that you can't do personally. However, when it comes time to hire permanent staff members, you have to do it right. These individuals will become the backbone of your company, so it's vital that you hire the right people for the job. To do this, you should invest time and money into the hiring process. Ensure you prepare for interviews and check references every time.
8. Retaining Great Team Members
Once you have a team of talented and experienced individuals, the last thing that you want is to lose them to another company. This will cost time and money you just can't afford to lose. Because of this, you must work to create a welcoming and happy work environment. You should also offer a competitive salary and benefits package, as well as additional rewards for hard work. This shows that you care about your team, which gives them a good reason to stick with you.
9. Issues With Employee Productivity
Poor employee productivity can cause major issues in your company, negatively impacting every part of your business from sales and customer service to marketing and accounting. As crucial as it is for you to stay productive, it's even more important that your employees do. This can seem like a near-impossible mission, especially when you don't have the time to watch your team all day. However, if you just show your appreciation, they'll actually want to work harder for you.
10. Keeping Your Customers Happy
Money might not be your main motivation for starting a business, but there's no denying that you need to earn plenty if you want your company to stay afloat. With that in mind, it's vital that you keep your customers happy. After all, they're the ones buying the product or service and giving you the cash. For this reason, you must make sure that you consistently work to improve your customer service. Hire the right team, offer fair prices, and always be available to help.
11. Planning Successful Marketing Strategies
A common misconception in the business world is that a great product or service sells itself. Unfortunately, this couldn't be further from the truth. It doesn't matter how mindblowing or revolutionary what you have to sell is, it won't make you any money unless people know that it exists. This is why you need to invest your time and money planning effective marketing strategies. This is tricky for those with little experience, so you may want to delegate the task.
12. Lack Of Cash Flow
Lack of cash flow is a nightmare for any business. It can leave you without the means to pay your bills or your employees, which may mean you can't get any work done at all. To prevent this problem as best as you can, you need to stick to a clear and thorough budget. Make sure that every expense and income is considered and carefully planned for. You should also build a business emergency fund to cover costs when a cash flow problem comes out of the blue.
13. Uncertainty About The Future
No one knows exactly what the future holds, but the best business people out there do have some idea. They can predict marketing trends, customer trends, and other crucial changes, allowing them to evolve and change their tactics for the biggest successes. Keeping a close eye on the market can give you some idea of what's to come. However, if you're complete uncertain about the future, then you could bring in an experienced consultant to predict the trends for you.
14. Relocating To Another Office
Moving your office to another location can be an incredibly beneficial decision for your business. However, that doesn't mean that it will be easy. Before you can even begin to relocate, you need to find the perfect area and building, consult with your team, plan your moving budget, and much more. This is a lot of work you may not have the time or energy for. To take some of the pressure off, you should begin planning quite early. You can also hire a project manager for the move.
15. Sticking To The Law
Starting a business is way more complicated than most people initially believe. You can't just choose what you want to sell and start selling it immediately. First, you need the necessary permits and licenses, as well as appropriate insurance cover. There are also a whole host of other rules, regulations, and laws that you need to stick to. Failing to do so can land you in a lot of trouble and debt. To keep everything above board, you need to find yourself a lawyer.
While it is also rewarding, running a business can be a challenge even at the best of times. That being said, some struggles are just a little tougher to handle than others. Any one of the problems listed above can cause some major issues, losing you time, money, or even your business altogether. However, knowledge is power, so, now that you know about these challenges you can prepare for them and avoid any unnecessary trouble.

Image Credits