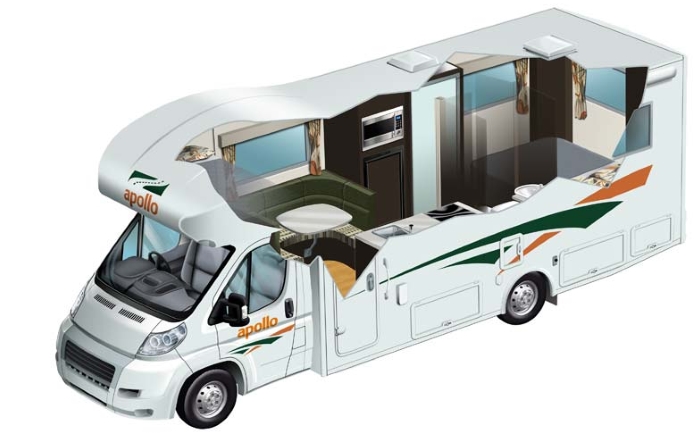 For travelers on the lookout for a campervan for sale there are many different options to choose for your buying method. Purchasing an RV is one of the most important decisions you will make in your life as a traveler, and you will be well advised to put in a good amount of research in order to guarantee that you are getting a vehicle that will best suit your methods of travel, the size of your family, and the type of trips you will be most interested in taking. Fortunately for you there are lots of different options that allow for careful shopping and also for bargains on specific models you may be searching for. No matter your budget or your requirements, as long as you take the time to do your research and search for the perfect vehicle, chances are you will be able to locate it at a price you can afford.
Check The Licensed Dealerships
There are many pros when it comes to licensed dealers. For one, any vehicle you purchase at one of these dealers is guaranteed quality. You will receive full papers on the vehicle including a history of repairs and damages. With an honest dealer, you can rest assured you are driving off the lot with exactly the vehicle advertised. Another advantage is that the larger dealers have a wide range of brands to choose from. You can spend hours at the dealership zeroing in on the perfect model. Lastly, with a dealership you have the advantage of requesting options for most models and continued servicing for a period of time after the purchase.
As for the cons, the main complaint when it comes to dealerships is that the prices are generally more or less set. Sure, you can often gain a little wiggle room in the process, but you aren't going to get a massive discount at large caravan dealer.
Contact Individual Sellers
All it takes is a quick scan of Craigslist or any RV forum to know that there are a lot of people out there with a campervan for sale. This leads to a number of major pros for buyers. For starters, with individual sellers you can often find rare models that won't be on display at the dealerships. If you're the kind of person that wants a cool retro RV then it will definitely be best to search the individual sellers. Another advantage is that with these sellers you can often get great deals. Some are in a rush to sell and end up letting their caravan go for much less than the original asking price. Never be afraid to bargain and haggle with an individual seller. Chances are you can drive away with a great deal under your belt.
When dealing with individual sellers, one thing you will want to be careful of is honesty. It is possible that you may come across some unscrupulous sellers looking to make a profit off a model that isn't quite up to par. This is the major con when it comes to individual sellers. Unlike at the dealership, these models are not guaranteed and do not come with the same thorough inspection and vehicle history as required on the lots. Another thing to keep in mind is that what you see is generally what you get. There are no options or add-ons, and certainly no regular maintenance from an individual seller.
Surf The RV Forums
If you go onto any RV forum, chances are there will be a specific sub thread dealing with sales. On this thread there will be multiple individuals selling everything from equipment to full RVs. Oftentimes travelers trust these forums for purchases far more than places such as Craigslist. It is true that the traveling community is generally a friendly and trustworthy place where people look out for each other. With an RV forum, you have the same pros and cons as with other individual sellers, but with with much more trust when it comes to making an honest deal. You can find out on the forum who is in your area, what type of rig they have for sale, and consult with other forum members on the model and whether or not you should make the purchase.
Since campervan travel is such a tradition in Australia, this means there are an influx of great campervans on the market at all times. It truly is a buyer's market in this country, which means great things for anyone looking for a campervan for sale. The internet forums and localities are full of individual sellers looking to unload a wide range of different types of models and there are licensed dealers in nearly every region. With all of these options it is definitely easier for buyers in search of the perfect campervan for their traveling demands.