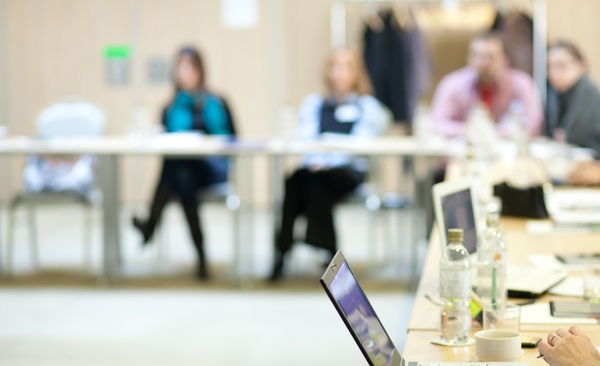 You've searched, hired and now have a great staff member (and business investment).
So, how do you ensure you retain this employee? This is something I am very passionate about and actually spoke with CollabZone Radio about a few weeks ago.
Every week, my job as a recruitment expert is to listen, counsel and find solutions for talent that are not happy in their current jobs.
Many employers may not know that their staff are unhappy for very minor reasons. Othertimes, salary, flexibilibilty, recognition and balance come into play and unfortunately for many employers that aren't meeting these requirements, this will ultimately be their down-fall for retaining top talent.
What are the best tips and strategies to retain your staff?
Culture
Company culture can make or break an organisation! Fact.

Are you creating a safe, welcoming and nurturing work environment that ensures your staff feel like an asset, not just another number?

Be open minded, listen and accept suggestions to change things up!

Be accessible to your staff - closing the door of your office all day sets a negative tone

Ensure they feel secure in their role, provide regular feedback and encouragement and set future goals for them to look forward to.
Innovation
Prioritise this and ensure your staff are up to date with industry trends, technologies, news etc

Ask your staff for ideas "where do we need to up-skill as a business to ensure we're the leaders in our sector?"

Implement changes regularly to stay on trend with your industry
Recognition
Recognising the "wins" and the losses" in your business is crucial. Sure, everyone is paid to do their job, however, recognising a great contribution or achievement directly to the individual is important.

Feedback and praise needs to be sincere and loud! Ensure the entire team are aware.
Leadership
Leaders shape a company culture. Your staff want to work with leaders that they can respect and learn from. Are you providing this?

Do the leaders within your business communicate well, listen to their team and are accessible? Are they providing regular feedback?

Do your leaders "lead" by example? Don't take risks with hiring leaders that can't communicate well, don't set a great example with their behaviour or disrespectful.
Remuneration
Pay your staff fairly - simple (check out Agency Iceberg's e-Salary guide's here)

Underpaying your staff will create resentment, job dissatisfaction and turnover

Not all jobs within the business will be paid the same, so ensure you really understand what every staff member does/ how they contribute to the business

If you can't offer more money to your staff (e.g promotion time) why not subsidise this with some perks? Extra paid annual leave over the Christmas break, Birthdays taken as a free annual leave day, finish early on Friday afternoons, flexible work options (work from home one day per week).
To summarise, job satisfaction, recognition and fair pay are the key points here. Reward and recognise your staff and it's likely they'll feel happy, enjoy coming to work and stay.
If you'd like to hear me speak about all this and much more in detail make sure to check out my recent podcast with Collab Zone here: collabzone.com.