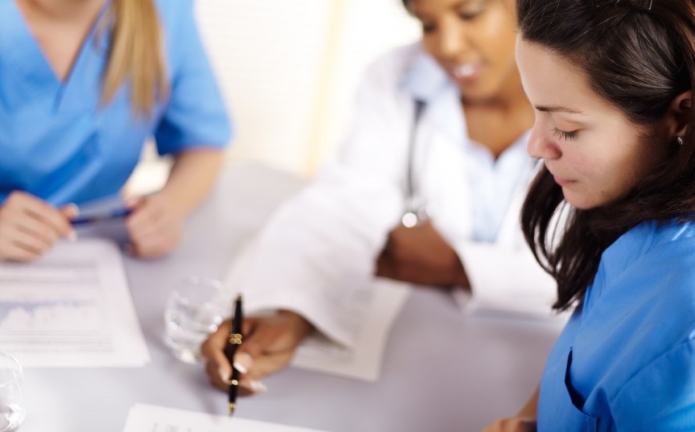 When you begin to think about your future, one of the main things you need to give some thought to is what kind of career you want. There is so much possibility when you first begin to look into what you want to do, but this can sometimes be overwhelming and make it more challenging to choose the right career path.
To help you out, the following article is going to give you a strong suggestion for what to do with your life: work with disabled people. Even if this is something you have never thought of before or don't know much about, the information below will give you an insight into how this could be a great option for you.
Making a career choice is difficult, but when you consider that you want a rewarding and important job in society, working with differently abled individuals ticks all of the boxes.
Why should you choose to work with disabled peoples?
As mentioned above, if you know nothing about this line of work at the moment, then the chances are that you don't know about the benefits of working with people who have disabilities and why this could be a fantastic career for you:
With a job working with those who have varying disabilities, you will be actively making a positive impact in your community and begin making where you live a more accessible place
You can develop as a person and have a job you genuinely enjoy
The sector is crying out for qualified and compassionate workers, meaning that you can have a choice of jobs
There are meaningful career progression and educational opportunities that are often subsided by the government which can help you to become a well-known name in your field of work
There is job security within this sector
These benefits all point to working with disabled peoples as a worthy career path that will give you the satisfaction you want and make a real difference in peoples lives. So, how do you get into this line of work now that you are thinking about the future?
Get the right qualifications for your profession
As with almost any profession, there is training out there that you will need to get in order to stand out at interviews and be able to do a great job. One of the best out there is to get a chc43115 certificate in disability to prepare for your new career. This qualification will help you to understand better how you can help the people you work with engage in their community, build up a personal plan of care for each person you work with, and allow differently-abled people to live the independent life they want and deserve.
A qualification like this has a flexible program that runs over the course of a year, incorporating online work, placements, and workshops to help build up both your theoretical and practical knowledge of the job. The comprehensiveness of getting a qualification certificate in disability will open up many doors for your future career so that you can choose where you specifically want your career to go in the future.
What kind of jobs could you do in this sector?
Now that you have a better idea of how to get into working with disabled peoples and the type of qualification you will need, it is worth taking some time to research the different jobs you could do in the sector, which include:
Special Education Teacher
This role mainly involves working with children and young people throughout their education to help them get the bespoke care they need to achieve their potential. In this job, you will be able to help shape young minds and be a source of support for the children in your class.
Rehabilitation Counsellor
A rehabilitation counsellor works with adults and older teenagers to find ways which allow them to be independent as they get older and be more self-reliant. This job can also include helping individuals access further education to get job placements and start their own careers.
Occupational Therapy
This job involves you working with disabled people in the workplace to help them learn how to do tasks and make adjustments to their working situation to make things more accessible for them.
Now that you have had a peek into the life and career of someone who works with disabled people, you can start working out how to get started in this rewarding and exciting industry.