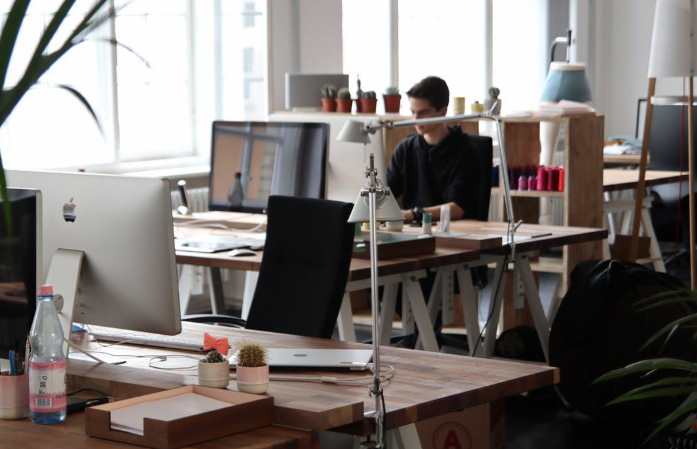 With employees spending more time at work, and employers being increasingly expected to design appealing workplaces, it's more crucial than ever to make the right choices when designing an office.
Gone are the days where traditional cubicle layouts are all you could find. Modern designs incorporate flexible elements, embrace openness, and are generally more conducive to new ideas.
Among these new office trends is the increased use of modular furniture – pieces that can be rearranged and fit together to transform workstations into meeting areas, or vice versa.
But why is modular furniture gaining traction? Here are a few of the strongest reasons to incorporate modular furniture into your business's next office redesign.
Versatility and convenience
Modular furniture gives businesses more flexibility than was ever possible with traditional office furniture.
This furniture can be disassembled and reassembled, folded and unfolded, and is just generally more able to serve multiple functions easily.
For growing businesses, this is a huge benefit – modular furniture can take up as much or as little space as a business needs it to, as one desk can become two, and so on. This leaves room for expansion and new hires.
Since modular furniture tends to be lighter in weight as well, it's quicker and simpler to install, and also easier to move from place to place.
All in all, modular furniture means businesses need not be locked in to one particular layout for their office, and it also allows fast-moving businesses (such as start-ups) to relocate easily.
Efficiency and cost savings
For any business, there's nothing better than saving money – especially when quality isn't sacrificed in the process.
Modular furniture is a better investment than traditional options thanks to its flexibility. Rather than buying custom furniture to fit your office, modular furniture suits any space.
Tables can be stowed away when not in use, desks can be set up to accommodate new employees. Modular pieces can be added on in order to suit your needs – be shelving space or additional components added to workstations.
Since modular furniture doesn't take a carpenter to install and reinstall, moving is cheaper – and its lighter weight means it doesn't take an army of moving trucks to get from point A to point B.
Modular furniture is, in essence, furniture that grows and shifts with your business – without breaking the bank.
Health and ergonomics
Office ergonomics is a hot topic in office design and maintaining the health of employees, and for good reason.
Whether a business has ergonomic furniture installed makes a huge difference in mitigating potential health hazards, such as back issues, neck pain, and eye strain.
Since modular furniture is a relatively recent trend in office design, it's built with these concerns in mind.
Modular furniture is adjustable by design – not just to suit an office's needs, but for employees' needs as well.
Traditional office furniture simply doesn't cut it when it comes to maintaining the health of employees, making modular furniture the perfect alternative.
Employee satisfaction and productivity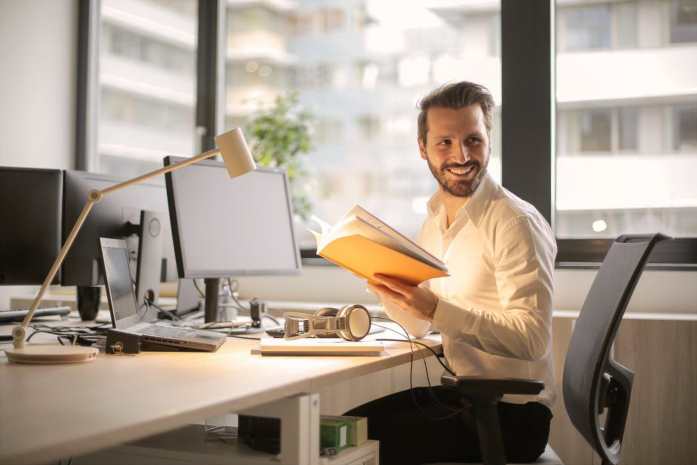 Image source: Pexels
Time and again, you'll read: Healthy employees are happy employees.
And it's true – ergonomic furniture cuts down on the many pains associated with an office-bound life, leading to greater employee satisfaction and, thus, less turnover.
Modular furniture is also a boon to productivity, however.
Part of this is also owed to its ergonomics-friendly design – healthy, happy employees tend to be productive ones, as well.
But workers also tend to be happier when they can use their space how they see fit, and when they have the right work spaces available to optimise their productivity.
Modular workstations are conducive to this, as employees can fold and move their desk, their chair, and all their other furniture as they like.
But modular furniture also gives an office more possibilities in terms of what working styles it can cater to.
Some employees might prefer to work in a private workstation – making use of dividers that can be attached to or removed from modular desks.
Others might thrive in more open spaces, and the added flexibility of modular furniture can help achieve this.
No matter how you fold it, modular furniture is unmatched when it comes to keeping employees satisfied in their day-to-day work life.
Conclusion
There are many more reasons to opt for modular furniture over more traditional pieces in your workplace, but it all boils down to the same thing: good business sense.
Flexibility is good business sense. Employee satisfaction is, too. Same for health and ergonomics, efficiency, productivity, and cost savings.
Modular furniture can provide each of these benefits (and then some) for savvy office designers looking to make their office space just as forward thinking as their business.
To get started, you can check out the many modular desking options available at this source for your next redesign.
It's not about being trendy – it's about making a solid business decision.